Allianz creates a joint company with BBVA to sell non-life insurance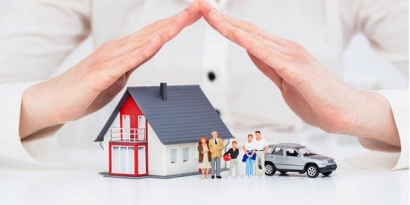 03 June 2020
It will pay 277 million euros for 50% of the new company, to which the bank will contribute 300 million euros in premiums
Allianz and BBVA signed an agreement on April 27 to create a joint venture for the sale of non-life products through the bank's branch network. The contract grants the new insurance bancassurance company the exclusive long-term distribution of this type of products. This means BBVA is now Allianz's exclusive partner for meeting the needs of its customers in Spain for non-life products (without health).
The bank brings to the new joint venture its insurance business, representing nearly 300 million euros of gross premiums underwritten in 2019. For its part, Allianz will pay 277 million euros to acquire 50% plus one share, and also pay a variable amount of up to 100 million euros on the achievement of specific business and operational goals.
Eleven million potential customers
The agreement offers the new company a network of almost 2,600 branches and an array of digital channels on which almost 11 million private customers operate. These figures will certainly boost the growth of the German company, which is one of the three main non-life insurance companies in Spain. In 2019, it posted revenues of 2.387 billion euros from premiums in this segment.
The CEO of Allianz, Oliver Bäte, forecasts joint success for the new enterprise as both companies share a very similar strategic focus: "We continue to innovate and join forces in co-creating world-class digital products for our customers, and we are pleased that BBVA has chosen Allianz as the best solution provider for its customers".
Innovative solutions
Iván de la Sota, Chief Transformation Officer of Allianz, also expressed his satisfaction with the agreement, which "strengthens our position in the market and demonstrates our strong commitment to continue growing in Spain, even more during these difficult times. Together with BBVA, we aim to develop new innovative insurance solutions that are simple and attractive for the customers".
For his part, Carlos Torres Vila, Chairman of BBVA, says: "We are confident that the strategic alliance with Allianz announced today will strengthen BBVA's strategy and it is fully aligned with our priority of improving the financial health of clients. Partnering with a top insurer like Allianz will bring a wider and more innovative insurance offering to BBVA's clients in Spain".