SIX successfully completes its takeover bid for the Spanish stock exchange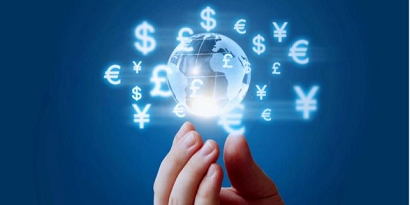 23 June 2020
93.16% of BME's shareholders accept the offer of 32.98 euros per share, representing a total of 2,569,141,670 euros
The Swiss financial markets operator, the SIX Group, has obtained approval for its voluntary public takeover for Bolsas y Mercados Españoles (BME). Specifically, the takeover bid has been accepted by 93.16% of BME's share capital, making SIX its majority shareholder.
The shareholders that have accepted the takeover owned 77,899,990 shares, for which SIX has agreed to pay 32.98 euros each, representing a total of 2,569,141,670 euros. After the transaction is settled, BME will become part of SIX.

Third European group
According to the press release issued by SIX, the combination of both operators will produce a "diversified group with a strong presence across Europe", and will be the third infrastructure group in the European financial market and the tenth in the world in terms of revenues. SIX is confident its leadership will attract new global capital funds to Spain.
"Strategic use of financial information and data is increasingly important in market infrastructure, and this combination will produce an entity with the scale and flexibility to further invest in innovative solutions for its clients and partners", according to the press release.
Joint work strategy
Both stock exchange operators will continue providing their services in their respective countries. Within their joint work strategy, SIX will be reinforced by BME's experience in areas such as equity, derivatives and indexes. For its part, BME will benefit from SIX's strengths in the area of financial information and distributed registry technologies.
Jointly, the new group will have greater flexibility to deploy more capital in new projects and accelerate investments in innovation. The Swiss company recognizes the opportunities offered by the Spanish market and confirms that it will continue investing in local infrastructures to attract new investors.
Innovation centers in Spain
Jos Dijsselhof, CEO of SIX, refers to the transaction as follows: "SIX is committed to preserving and strengthening BME's position in Spain. The combined group will create innovation hubs in Spain and attract new pools of capital to the Spanish market. We look forward to fulfilling the various commitments we have made to the Spanish authorities ahead of the integration process, which we aim to begin as soon as possible".
For his part, the CEO of BME, Javier Hernani, says: "Together we have a stronger business model that will enable us to continuously improve our products and services offering as well as significantly grow our client reach. BME will continue to respond to the needs of its clients and its market, as part of a stronger group that is eager to invest and innovate".