UPS strengthens its European cross-border network with a new hub in Barcelona
06 November 2020
The hub will cost 40 million euros, and will be one of the company's largest investments in Spain 
UPS, a logistics company specializing in international transport of packages and cargo, is building a new hub in Barcelona, where it is investing €40 million. The new logistics center will have two aims: to reinforce its European cross-border network, improving service to its customers; and to reduce the environmental impact of its operations.
Elisabeth Rodríguez, the Managing Director for Spain and Portugal, explains that: "With a value of 40 million euros, this new center in Barcelona is one of the largest investments made by UPS in Spain and will support an important node in our European cross-border network".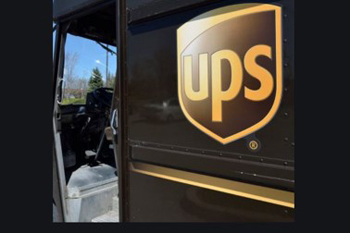 Strategic position
She says that based on the EU data, choosing Barcelona makes sense strategically: "Trade with the European Union accounts for 67% of Spanish exports and the strategic location of this center in the port of Barcelona, near El Prat airport and the French border, will encourage local companies looking to expand their customer base".
The new facilities will be open for business before the end of the year, in time for the peak season in shipments. Spanning 24,000 square meters, the center will be prepared to sort up to 22,000 packages per hour. This capacity is 2.5 times larger than the facilities it will be replacing in the same city.
Sustainable construction
Merlin Properties and CILSA (Centro Intermodal de Logística, S.A), which manages the port concession of the Logistics Activities Zone (ZAL Port) of the port of Barcelona, have been commissioned to build the new facilities. This sustainable building will be certified using rigorous international standards of energy efficiency, following the path of the other 18 certified UPS installations around the world which have gone through the same process.
The center will be equipped with LED lighting, highly energy-efficient insulation and state-of-the-art package sorting technology to reduce energy consumption, thus making it eligible for certification. Photovoltaic panels will also be installed on its roof, allowing it to save on grid electricity consumption.
The most important logistics area in Barcelona
The UPS building will be integrated into the new 270,000 square meter logistics park that CILSA is developing at Barcelona's ZAL Port. And it will be part of the more than 920,000 square meters of logistics warehouses that make up Barcelona's primary logistics area.
The CEO of ZAL Port, Alfonso Martínez, says that: "Bringing UPS on board will make ZAL Port the most important logistics development in southern Europe, as it means all all the world leaders in the logistics sector will be here, with multiple developments of local, regional and international hubs that will complete the logistics value chain".