Zeleros achieves funding to develop the European hyperloop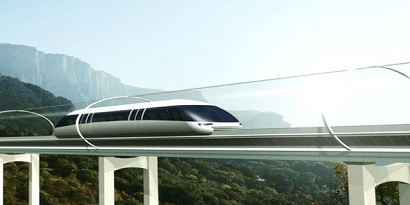 16 July 2020
The Spanish company, whose main investor is Altran, has succeeded in capturing seven million euros for its project
Hyperloop, which aims to become the fifth means of transport for linking cities such as Madrid and Paris in a journey of a little under one hour, is starting to dispel the idea that it is closer to science fiction than to a station that may be right around the corner. Behind this ambitious project is a Spanish company, Zeleros, which has just received a strong boost to enable it to continue its development.
Zeleros is one of the current alternatives for the development of a new means of transport combining extraordinary speed with efficiency and sustainability, without of course forgetting passenger safety. It aims to cover longer-distance routes for both passenger and goods transport, in an ever more globalized world, even despite the serious setback represented by COVID-19.
Major investors
Although it is simply another bidder in a competitive process, Zeleros' proposal has significant possibilities of prevailing in the future travel market judging from the importance of the investors backing it. The investor that has contributed most resources so far is the French group Altran, which is accompanied on this adventure by the Red Eléctrica Group and strategic Spanish investors such as Angels Capital and MBHA; and international investors such as Goldacre Ventures (United Kingdom), Road Ventures (Switzerland), Plug and Play (United States).
In the round that has recently closed, the Spanish company has succeeded in capturing seven million euros to reinforce its project. The technology with which it works aims to efficiently cover routes between 400 and 1,500 km. One of its main aims is to reduce the cost of the necessary infrastructures for the circulation of these carriages, which look more like futuristic capsules. Safety is another important feature of its work.
European Hyperloop Development Center
Thanks to this seven million-euro cash inflow, Zeleros will initiate the deployment of the European Hyperloop Development Center in Spain. This includes a test track to verify the effectiveness of its high-speed technologies. It will also serve as a showcase to create an ecosystem of international industrial, technological and institutional partners that will contribute to accelerating the development of the hyperloop industry in Europe.
According to David Pistoni, CEO of Zeleros: "For us it is key to have partners of this relevance and expertise onboard. Their support will accelerate the development of our technologies, unlocking the path towards hyperloop-based routes and corridors in Europe and worldwide". And in reference to the investment received: "These new funds will boost a major milestone of developing and demonstrating our technologies in a real environment of operation, bringing Zeleros closer to a multibillion market opportunity to be captured in the next decades".
Technological catalyst
Pilar Rodríguez, strategy, innovation and R&D director at Altran Spain, describes her company's participation in the following terms: "As a world-leading engineering company, Altran acts as a technological catalyst in various strategic sectors. By supporting Zeleros, Altran is accelerating disruptive innovation in a sector such as mobility with the development of hyperloop".
Miguel Ruiz Dealbert, CEO at MBHA Group, adds: "Zeleros has a great potential to decarbonize the intercity mobility sector, which is currently covered mainly by regional aviation. Our company ZIUR Composite Solutions will bring its wide experience in the development of complex structures of composite materials and process automation, supporting Zeleros to reduce the time of implementation and commercialization of their technologies".