Berlin Packaging incorporates Vidrimon and Vidremar into Bruni Glass Iberia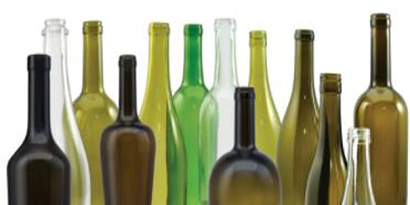 13 July 2020
The process was launched when the German company bought the Spanish brand in October 2019
Berlin Packaging, the supplier of glass, plastic and metal containers and lids, has completed the integration of two of its companies on the Iberian Peninsula within the company Bruni Glass. The Spanish company Vidrimon, which was bought by the German group in October 2019, and the Italian company Vidremar have now officially merged to form the brand Bruni Glass Iberia.
The two companies will henceforth operate under the new brand, which unites them as the sole commercial and legal entity in the Spanish and Portuguese markets. Bruni Glass Vidremar has been present in the Iberian market since September 2015. It operates in the glass bottle distribution sector, essentially in liquors, although it also has an important presence in the wine, beer, food and gastronomy markets.
Largest container distributor in Europe
The integration of the two companies in the Iberian market allows Berlin Packaging to reinforce its position as the largest container distributor in Europe. Bruni Glass Iberia now has a workforce of over 40 employees in Spain and Portugal after the integration, which will become part of the Berlin Group together with all its real estate and logistics assets. Its revenues are calculated at around 40 million euros in 2020.
The new company's head office will be shared between Montilla (Cordoba) and Montaberner (Valencia), and it will have a network of logistics warehouses at strategic points, and a commercial office in Barcelona. According to Paolo Recrosio, CEO of Berlin Packaging Europe: "We are very pleased to have completed a strategic operation that will bring clear benefits for all our stakeholders".
The largest oil production in history
Last October, Berlin Packaging announced the acquisition of Vidrimon, leading provider of olive oil bottles and innovative glass containers in the whole of southern Europe, thus marking the start of the creation of Bruni Glass Iberia to integrate Vidrimon with Vidremar.
According to Rafael and Manuel Jordano, former owners of Vidrimon, who have been operating in the Iberian market for almost 40 years: "This territory has really enormous potential: proof of this is that Spain recorded the highest oil production in history in 2019 and now heads production worldwide, with a figure of 56%; while Portugal is the fourth country in Europe."
Dynamism, flexibility and quality
Describing the integration under the new brand, the Jordano brothers say: "By operating as a single group we will have the opportunity to operate with even more dynamism, flexibility and quality, which will allow us to gain new shares in this market and diversify our offer by focusing on the entire range of products distributed by the Group".
For their part, the former owners of Vidremar, Luís and Roberto Martí, explain: "The alliance with Bruni Glass has allowed us over the years to continue growing in this market with enormous potential. Starting today, we will have an even greater boost, expanding our offer thanks to the integration with Vidrimon".