Amazon will increase its workforce in Spain by around 30% in 2020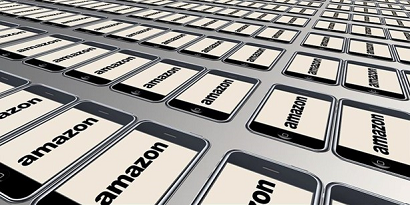 26 August 2020
The opening of new logistics facilities and the reinforcement of other areas will mean the recruitment of around 2,000 new staff
After the recent announcements of the opening of new logistics facilities in several points around Spain, Amazon has calculated the increase in its workforce it will require to run them. In round numbers, the distribution giant sets the current number of employees at 7,000, and plans to hire around 2,000 new employees throughout 2020.
This increase will bring Amazon's permanent workforce to 9,000 employees by the end of this year, in addition – according to its own assessment – to the nearly 82,000 indirect jobs its activity has generated up until 2019. These include both the distribution companies that support its logistics and the SMEs and entrepreneurs that use its online platform as a point of sale.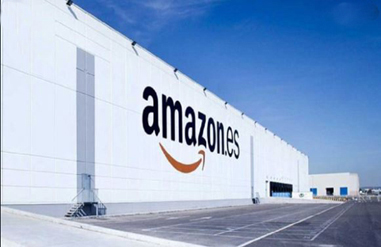 Tech hub in Madrid
A large proportion of the employees Amazon is planning to hire this year will join the two new logistic centers due to be opened in Dos Hermanas (Seville) and Alcalá de Henares (Madrid), and the three logistic stations in Murcia, Rubí (Barcelona) and Leganés (Madrid). Others will be recruited to reinforce the tech hub in Madrid, which already employs more than 300 developers and IT engineers.
Amazon's logistics network in Spain now has over 28 facilities, including logistics and distribution centers, logistics stations, corporate offices, software development centers and an R&D center specializing in automatic learning and artificial intelligence. In future, it also plans to open a new Amazon Web Services region with a data center in Aragon, scheduled for launch between late 2022 and early 2023, which will also require the recruitment of specialized professional profiles.
Range of profiles and training levels
The new jobs that will be created this year will require a wide range of profiles with different levels of qualification. These will include operations jobs and jobs for engineers, software developers, data scientists and cloud computing experts.
Mariangela Marseglia, vice president and country manager of amazon.es, explains: "Our long term commitment to Spain remains strong and, as part of the plans already approved some months ago, we will continue to create a substantial number of good quality jobs. We are thrilled to be welcoming 2,000 new colleagues in this particularly challenging year. I am particularly excited about the launch of new logistics centers in areas which have historically suffered from high unemployment rates".