Prologis completes the acquisition of an asset package from Colonial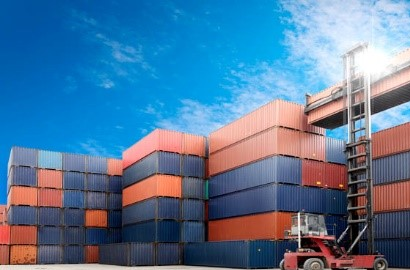 18 September 2020
The third phase, two warehouses in San Fernando de Henares, completes a 425 million euro deal
The US logistics operator Prologis has completed the acquisition of a package of 18 assets that began in August 2019, when it reached an agreement with Colonial, the previous owner of the assets. Owing to internal arrangements in the two companies, they divided the operation into two phases, with the immediate purchase of 11 assets when the agreement was signed.
According to the agreement, Prologis would retain the option to buy the remaining seven assets over the following three quarters. Following this road map, the U.S. company acquired part of these assets in July this year, putting off the acquisition of the last two warehouses simply as it waited for them to finish being built.
Investment strategy
As Prologis' country manager Cristian Oller explains to Invest in Spain, his company approached Colonial when the Spanish real estate company acquired a portfolio of assets from Axiare that included shopping malls, offices and logistics assets. "We know that their core business is not logistics, and their portfolio would be a very good fit with our investment strategy in Spain," he explained.
Prologis has spent 425 million euros on buying this package of 18 assets making up a total of 473,000 square meters. After this acquisition, it is now one of the three leading logistics space owners in Spain. "We have been paying as each asset was transferred. There was an agreed price for each of them," says Oller. After completing this deal, Prologis now has a total of 57 logistics assets in Spain, covering an area of 1.2 million square meters.
Complementary locations
The new logistics package is divided up between the Madrid, Barcelona and Seville markets. Prologis now has locations within the Henares Corridor where it did not yet have a presence, and also others in the third "crown" (or hinterland area) of Barcelona and a large warehouse in Dos Hermanas (Seville). One reason they are so interesting is that most of them were already leased out and, as Oller says, "our clients specialize in sectors which have hardly been impacted by the COVID-19 pandemic, they are companies which operate in food, pharmacy, e-commerce, etc."
The last phase, which will be completed in the coming weeks, consists of two buildings that were still under construction in San Fernando de Henares (Madrid). They make up a logistics park of five developments, the first three of which were incorporated in July.
Growth forecast
According to Ole, "we have the right scale and capacity for us to grow without limits." Although Prologis does not have a specific investment plan at this time, he says, "We are constantly analyzing operations, we want to continue growing, we keep a close eye on market developments and in Spain there are still some needs to be met". He is referring in particular to urban, last mile logistics and the deployment of the online channel.
Things look exciting in the future, says Oller - the focus will be on adapting to the online channel and creating spaces "with a strong multi-channel approach, so that the same warehouse can cater for different types of channels. We have been working very hard toward this goal, in fact so far during the four months of the pandemic it's as if we suddenly advanced by three or four years, but there is still a long way to go".
Sustainability and customer care
With more than 37 years of experience, Prologis is, according to Oller, "the world leader in logistics real estate, by volume, due to our track record, our history and in terms of our balance sheet". The onus is now on taking care of its clients: "We want to improve our services, and use our purchasing power so it is easier for our clients to buy shelves and carts, for example". Prologis also plans to upgrade its logistics parks, giving people more incentives to enjoy the time they spend within them and help to bring down absenteeism.
Oller stresses that sustainability is not simply a question of marketing, "it is in our DNA, because it is not an added value but an obligation". As he says: "For many years now, we've been careful to ensure that our operations have had as little impact on the environment as possible, and we have a history of innovation as part of our approach to sustainability". Their next goal, which they have already started in France, is to construct buildings with zero impact on carbon emissions.