Ilsa orders 23 trains to operate the high-speed rail network in Spain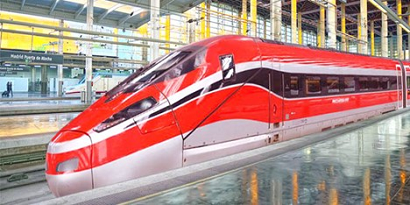 24 September 2020
It is investing nearly 800 million euros on the trains that will travel across the major railroads
The railroad company Ilsa, one of the two private high-speed operators which Adif, the infrastructure manager, has awarded capacity to compete with Renfe, has just ordered the 23 trains it will be using to begin operations in January 2022. Last April, after the CNMC's resolution approving this award, it announced that the first nine units had already begun to be manufactured; it has now ordered the remaining twelve to complete the total number it will use to launch on the Spanish high-speed market.
Ilsa Intermodalidad will thus be one of the companies which breaks up the monopoly of public operators on Spanish high-speed railroads. This process is already taking place in other countries across Europe and, according to the company, it will bring higher quality, more frequent services and lower prices.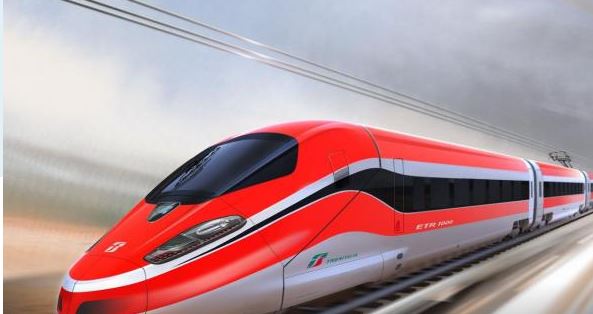 Major high-speed corridors
Hitchi Rail and Bombardier are the companies that will produce the 23 trains, in which Ilsa will invest about 800 million euros. Renfe's new competitor will start operating with these trains in Spain's main high-speed corridors, which connect Madrid with Barcelona, Levante and Andalusia.
The private company, which is partly owned by Trenitalia and the stockholders of the Spanish company Air Nostrum, is planning to reach provincial capitals such as Málaga, Córdoba, Valencia, Alicante and Zaragoza. The Italian company will use its experience of more than ten years in the liberalized market in Italy.
Increased choice
Adif chose Ilsa in a tender process that was completed in November 2019. At that time, the Chairman of Ilsa and Air Nostrum, Carlos Bartoméu, said that through the new arrangements, "customers will have more choice and more attractive prices for train travel". The CEO of Trenitalia, Orazio Iacono, said that they would be commissioning Frecciarossa 1000 trains with a maximum commercial speed of 360 kilometers per hour (the trains are currently being manufactured).
On that date in November, Ilsa announced that the Madrid-Barcelona link would be opened with 32 daily services, 16 in each direction, while Madrid-Valencia would have eight daily trains, there would be seven connections to Seville and Malaga, and between three and four to Alicante each day, with additional services required during the summer season.
The company plans to expand its network of destinations as new high-speed routes are opened up in Spain, as announced at the signing of the agreement with Adif last May. In that agreement, the Railroad Infrastructure Administrator (ADIF) spelled out Ilsa's capacity in the network, i.e. its access to tracks, stations and other services.