DE-CIX will create a new internet interconnection point in Barcelona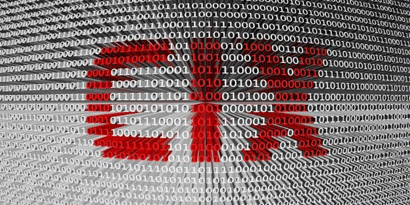 28 December 2020
Together with those in Madrid, Lisbon and Marseille, it will constitute the largest neutral interconnection environment in southern Europe
DE-CIX has announced the creation of a new internet interconnection point in Barcelona that will be in addition to those already existing in Madrid, Lisbon and Marseille. This will enable it to operate what it calls "the largest neutral interconnection environment in southern Europe". This new expansion of its internet interconnection (IX) points will enable the German company not only to meet the requirements of national markets in which it operates but to establish new European links with America, Africa and Asia.
As you will remember, an IX is a physical infrastructure through which Internet service providers exchange traffic between their networks and thus reduce the cost of the service.
The IX point in Madrid was opened in 2016 and since then it has become the one with the fastest growth in the world. And now, with the point in Barcelona, DE-CIX is demonstrating its commitment to Spain and aims to provide services to the most important companies in Catalonia.
Implementation in 2021
DE-CIX Barcelona will provide services involving both peering (direct connection) and private interconnection, as well as exchange on the cloud via its Apollon platform and access to the main public clouds, such as Microsoft Azure, AWS, Google Cloud and IBM Bluemix. The service is expected to be implemented in 2021.
The company was founded in Frankfurt in 1995 with the objective of promoting global digital interconnection and establishing an efficient, cost-free data exchange via internet. Their infrastructures currently operate in Europe, the Middle East, Asia and North America. The installation in Barcelona will be their 25th.
Iberian digital ecosystem
Ivo Ivanov, the Executive Director of DE-CIX International, reminded us that Barcelona is one of the ten main economic centers in Europe by gross domestic product, and this is how he explained the creation of the new IX point in the city:"It is truly an emerging digital hub, with the foreseen arrival of new submarine cables in the near future the Iberian digital ecosystem will reach a whole new level. DE-CIX Barcelona will ne only be interconnected with one of the IXs in the world, DE-CIX Frankfurt, but also with the DE-CIX in Madrid and Marseille, thus opening one of the largest exchanges on the cloud in the world for companies in the region".
David Ferrer Canosa, the Digital Policy Secretary for the Regional Government of Catalonia, stated: "With DE-CIX Barcelona we proudly welcome a new internet exchange that will provide the most professional and promising support and progress for the Catalan Government's digitization strategy. In line with all the hard work we are doing, this IX will be strategic for our digital society and provide wealth both for our economy and our citizens".