Acronis opens a data centre in Valencia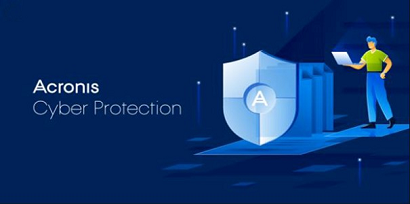 15 February 2021
This responds to the demand from its local customers for the storage of critical business data
The American cybersecurity company Acronis has opened a new cloud-based data centre in Valencia. This infrastructure is available to its service provider partners and customers in Spain, and will offer their full range of cyberprotection solutions, which can be used to create new services and ensure faster access to the cloud.
This launch is part of Acronis' plan to expand its global network with 111 new data centres around the world with the aim of extending access to the cloud by managed service provider (MSP) clients, while meeting data sovereignty requirements and providing more capacity to service providers with cyberprotection solutions.
Critical business data
From now on, the centre in Valencia will give service providers in Spain a local option to store their customers' critical business data, making it easier for them to work on their constantly evolving obligations for compliance, data sovereignty and performance.
According to Alessandro Perotti, sales director of the Acronis channel for Spain and Italy: "For some time our partners and customers in Spain had expressed the need for an Acronis Cloud data centre. The establishment of the new data centre represents a significant investment of resources, and this announcement reinforces Acronis' permanent commitment to the Spanish market".
Data centres in Spain
Roberto Alonso, commercial and cloud director at GTI Software and Networking, one of Acronis' partners in Spain, says: "Spain is increasingly considered a popular destination for data centres, and at the same time, cyberprotection is becoming an essential part of many companies' business strategy."
Alonso adds: "With the launch of Acronis Cloud's data centre in Valencia, our customers across the country can count on locally hosted cyberprotection solutions to ensure the security of their data. For us and the country as a whole, a local data centre is great news and an extraordinary business opportunity."
Access to new solutions
One of the advantages for partners of having a local data centre is that they can access solutions such as Acronis Cyber Protect, which offers a unique integration of backup, disaster recovery, next-generation antimalware, cybersecurity, and endpoint management tools, all run from a single dashboard.
Acronis solutions are designed to ensure the five vectors of cyberprotection: the safeguarding, accessibility, privacy, authenticity and security of an enterprise's data, applications and systems. Its cloud-based data centres are equipped to meet corporate and official regulatory obligations, and ensure the highest levels of availability, security and data protection.