Amazon builds a robotic logistics centre in Murcia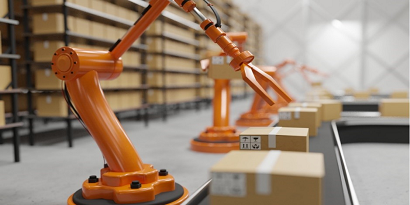 13 April 2021
It has already launched the recruitment process for what will be its second centre in the region
Amazon has announced the construction in the Murcia region of what will be its fourth robotic logistics centre in Spain. Equipped with state-of-the-art technology, it will cover an area of 160,000 square metres and will come into operation this year. It is located in the municipality of Corvera (Murcia), just 200 metres from the last-mile logistics station opened by the U.S. company in 2020.
The location was chosen for its proximity to the region's airport and because it is only about 20 kilometres from the regional capital. The Amazon Robotics technology that will be installed in the warehouse is predominantly focused on employee safety and well-being. These facilities will be used to store, prepare and manage products, as in the company's other centres of this kind. The centre will also serve to support Amazon's operations in Spain and throughout Europe.

Investment in logistics
Amazon's robotic centre in Murcia will benefit from the experience gained from the company's other three centres in Spain: El Prat (Barcelona), Dos Hermanas (Seville) and Barberá del Vallés (Barcelona). With this investment in its logistics centres, the multinational aims to expand its selection of products and improve its coordination and work with its commercial partners, mainly small and medium-sized businesses.
Amazon has already started recruiting for this new centre, where it offers a wide variety of jobs. The profiles required include engineering and maintenance technicians, logistics operators, operations managers, occupational nursing positions, and IT and automation engineers.

Fred Pattje, director of Amazon Customer Fulfilment in France, Italy and Spain, says: "We are proud and excited to further invest in the Region of Murcia with a new high-tech robotic fulfilment centre in Corvera, a site that will play a key role in our operations in the southeast region of Spain and ultimately, in southern Europe".