Amazon reached the figure of 12,000 permanent jobs in Spain in 2020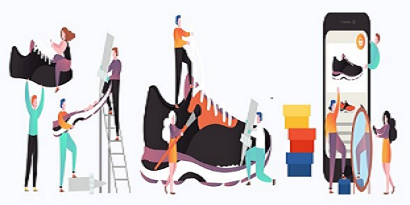 15 February 2021
Last year it expanded its workforce by 5,000 people, in addition to another 7,000 temporary jobs at Christmas
E-commerce continues its inexorable rise in the market, and the pandemic has served as an undeniable incentive in changing the habits of consumers who were still reluctant to shop online. One of the beneficiaries has undoubtedly been the American giant Amazon, which last year had to significantly expand its workforce to keep up with orders.
The distribution platform created 5,000 permanent jobs in 2020, in addition to the 7,000 already on the payroll, making a total of 12,000 by the end of the year. The new workers took up positions in a range of profiles and training levels, and included warehouse operators, developers and software engineers, business managers, data and machine learning scientists, cloud experts and solutions architects for the Amazon Web Services area.
Over 2.9 billion euros in infrastructure
Amazon's infrastructure has grown exponentially since it started operations in Spain in 2011. Today it has over 28 work centres, including logistics facilities, offices and software development centres. In these ten years it has invested upwards of 2.9 billion euros in infrastructure and facilities, shipping, salaries and logistics expenses.
In 2020, the company opened two new logistics centres in Dos Hermanas (Seville) and Alcalá de Henares (Madrid), as well as three logistics stations in Murcia, Rubí (Barcelona) and Leganés (Madrid). It is currently expanding its Madrid Tech Hub, which already has over 400 software developers and computer engineers. Between late 2022 and early 2023, the Amazon Web Services area is set to open a new facility in Aragon.
Vote of confidence in the Spanish economy
Mariangela Marseglia, the company's vice president and CEO for Italy and Spain, says of the new recruitments: "We are incredibly proud to support thousands of people in Spain and their families in these difficult times. This is not only great news for those looking for a new job, but also a clear vote of confidence in the Spanish economy, in the hope that we can contribute to accelerating the recovery after the pandemic".
Temporary recruitment was also up in the Christmas season, when Amazon engaged 7,000 people to bolster its operations across the country. According to the study commissioned by the company from the consulting firm Keystone, the companies in its supply chain generated 82,000 indirect jobs between 2011 and the end of 2019. This figure includes the more than 14,000 employees of the 9,000 Spanish SMEs who sell on Amazon.