Dekra opens a global information technology centre in Malaga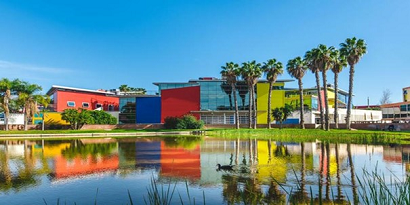 02 March 2021
Coordinated with the centres in Asia-Pacific and America, it will start operating with 20 high-level professionals
The German multinational Dekra has announced that it will set up a global information technology centre in Malaga. According to the announcement, published on the website of the Andalusia Technology Park (Málaga TechPark), the new facilities will house two digital platform and software development teams "with global scope", in addition to the teams already working in this industrial park.

The two new areas will start working with 20 high-level professionals, bringing Dekra's team of R&D experts at its Malaga headquarters to one hundred people. The new employees will be tasked with accelerating digitisation projects by developing global platforms for the Internet of Things, data, artificial intelligence, analytics and integration. They will also create new solutions for their customers based on these technologies.

International network of experts
The new teams in the Andalusia Technology Park will join the company's international network of information technology experts, and will collaborate with their colleagues in similar centres in the Asia-Pacific and America regions.
Ivo Rauh, CTO and member of the multinational board of directors says: "Malaga has become an emblematic location for Dekra since the successful acquisition of AT4 wireless in the summer of 2015. During this time Dekra has not only developed the existing facilities in Malaga TechPark, but has also invested on a large scale in other technological fields, such as connected and autonomous driving, Internet of Things, cybersecurity and digitisation".

Rauh adds: "The investments we are currently making strengthen our corporate capabilities in information technology, greatly expanding our R&D potential and reinforcing our commitment to Andalusia, Malaga and their technology park".

A smart choice
Sean Davidson, Dekra's director of digital platforms and development centres, has nothing but praise for the Andalusian city, a "smart choice", he says, "because of its competitive market conditions, its source of local talent and its technological ecosystem, which includes very good universities, a considerable number of technology companies and a great place to live, allowing us to attract the best talent".
Rogelio Velasco, minister for Economic Transformation, Industry, Knowledge and Universities in the Andalusian Regional Government, says of the news: "Innovation together with research constitute two areas of high interest for the community, since they are closely linked to business competitiveness and the development of the community".