Disney+ prepares for production in Spain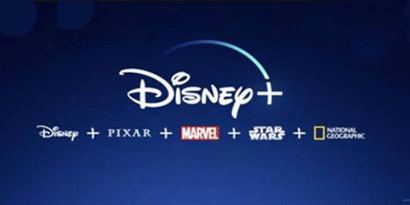 03 February 2021
The platform posted a job offer for a head of original production in November
Disney+ is following the example of the major television platforms, and less than one year after it started broadcasting in Spain, is preparing to begin its own original production in the country. This can be deduced from the job offer published by the company in November for an original scripted production manager for Spain and Portugal.
The Walt Disney Company was accepting CVs until November 30 from professionals willing to join the company full-time and who had experience "in the development and production of fictional content".

New platform
According to the offer, "the original scripted production manager will work hand-in-hand with the vice president of original production and focus on Disney+ and Star, a streaming service to be launched by the company worldwide in 2021."
The Disney+ television streaming platform arrived in Spain last March. Next February 23, a few days before its first anniversary, the American group will add a new platform called Star to its offering, which will group content from major American companies such as Fox, Abc and 20th Century Studios.

Tax advantages
To judge from the job offer, the company plans to produce original content in Spain for both the Disney+ platform and Star.
Pending Disney's official announcement on the subject, the digital media outlet Invertia reports that the multinational's Spanish subsidiary will take advantage of the tax and administrative advantages offered by the Spanish government to set up a centre for the audiovisual production of its own content in Spain.