Globant announces a centre of innovation in artificial intelligence in Malaga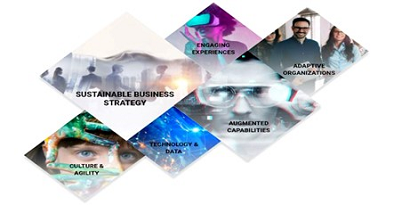 23 March 2021
It plans to recruit 200 professionals as part of its expansion plan in Europe
The Argentinian company Globant has announced the launch of its operations in Malaga, where it plans to employ 200 professionals. The arrival in Spain of the digital and technological consulting company is part of its expansion plans for Europe, and features the creation of a centre of innovation in artificial intelligence in the Andalusian city.
The company will use the centre to expand its research and knowledge in the field of artificial intelligence, with the aim of developing the disruptive solutions that are currently under investigation, such as Augmented Coding, Fluent Lab and StarMeUp.

Key for global expansion
Globant's general country manager for Spain, Luis Ureta, says: "We are very excited about Globant's arrival in Malaga. This centre will be key for our global expansion, bringing more innovation to our customers. Malaga has the ideal ecosystem for the organisations of the future".
Martín Umaran, the company's personnel manager and co-founder, explains: "Part of our vision of how to reinvent the industry is to incorporate the use of artificial intelligence as a key element in our DNA. We firmly believe that AI has the potential to increase human capabilities, and following this philosophy we are seeking to apply AI in all our initiatives, from the transformations we make for our customers to our internal processes. With this in mind, we will continue to invest to develop our global capabilities in artificial intelligence". 

Selection process under way
The Argentinian company is a technology unicorn listed on the New York Stock Exchange. With a presence in 16 countries in the Americas, Europe and Asia, it has more than 16,250 employees, and is currently in the process of selecting professionals for the Malaga centre. Its customers include companies such as Google, Electronic Arts and Santander, to which it provides service for the development of digital and cognitive transformations.
Francisco de la Torre, Mayor of Malaga, says of the company's arrival in his city: "Malaga is heading the digital transformation of the Andalusian region and is key in attracting foreign investment. We are delighted to welcome a company like Globant to our innovative ecosystem and look forward to growing along with them."