IBM to open a centre of excellence in Spain to support telcos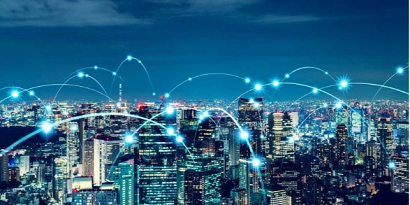 15 March 2021
It intends to recruit more than 500 highly-skilled professionals over the next three years
IBM has announced that it will open a centre of excellence in Spain to design solutions and services for the telecommunications sector. Its aim is to help companies accelerate their digital transformation process. The centre will specialise in the Open RAN or "open radio access network" standard. This system is being used to drive a new open, flexible and virtual mobile network architecture.
The U.S. company estimates it will recruit over 500 professionals in this centre over the next three years. Most will be cloud developers and telecommunications engineers, including specialists in radio frequency design, MIMO and O-RAN development.

Collaboration with partners
One of the cornerstones of IBM's new hub will be the collaboration with its partners. In these facilities, over 40 partners integrated in the IBM Cloud for Telecommunications will provide their resources, solutions and expertise to research new applications to meet the current and future needs of telecommunications companies.
The centre will also be part of IBM's Global Business Services, a strategic provider the company makes available to telecoms operators for their digital transformation. Its mission will be to offer end-to-end services, integration, development and RAN management, as well as helping partners build and deploy next-generation 5G-enabled solutions.

Artificial intelligence and automation
Another important collaboration will be between the centre and IBM's Telco Network Cloud laboratories in Nice, France, and Dallas, Texas, where they are developing models with artificial intelligence and automation for their application in the Spanish facilities.
Horacio Morell Gálvez, CEO of IBM Spain, Portugal, Greece and Israel, explains: "The opening of the O-RAN Centre of Excellence in Spain is proof of IBM's clear commitment to the potential of the cloud business, the telecommunications sector and the drive for digital transformation in our country. This centre will leverage key technologies such as automation, artificial intelligence and intelligent workflows so customers can realize the full potential of 5G. We want to help train the best specialists in the O-RAN standard, as we are convinced that it will drive innovation in the sector in the coming years".

Steve Goetz, vice president and senior partner of the Telco sector at IBM GBS, says: "Our customers are looking for complete end-to-end support, and IBM Global Business Services is committed to becoming the leading integrator in all aspects of network transformation. In addition to IBM's recently announced global telco network unit and 5G transformation, this new hub in Spain will help communications service providers build and manage RAN deployments, while tackling key changes in the industry driven by increased cloud and edge computing. The combination and power of these technologies will enable our customers to offer a new class of services that will trigger value throughout the global market".