Maersk builds a logistics warehouse in the port of Barcelona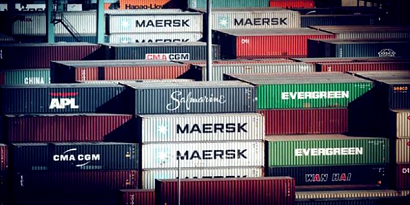 15 February 2021
The shipping company will serve the Iberian Peninsula and the South of France from this new venture in the logistics business
The Danish sea goods transportation and logistics services company Maersk has chosen the port of Barcelona to install what will be its first logistics warehouse in Spain. For its construction it has signed an agreement with CILSA (Intermodal Logistics Center, S.A.), the company that manages the integrated logistics platform (ZAL Port) in the port of Barcelona.
The new facilities are scheduled for delivery in the first quarter of 2022 and comprise a warehouse with an area of 7,710 square metres and 458 square metres of office space. The turnkey construction will be certified under the LEED standard, in the Gold category, and will occupy the last free plot in the ZAL Port, which has an area of 14,409 square metres.

Import and distribution
The construction of the warehouse is part of Maersk's project to grow as a global logistics integrator with the aim of increasing its offer of logistics solutions and making them available to all types of companies, regardless of their size or sector. The focus is mainly on deconsolidating imported goods for their onward distribution in both the Iberian Peninsula and the South of France.
Among its main features, the warehouse will be equipped with the most modern technology for logistics activity, with an 11-metre headroom in the storage area, and 39 loading docks with automatic sectional doors and outdoor shelters. The building will also meet the highest energy-efficiency and sustainability standards.
Operational flexibility
According to José Antonio González Paz, South West Europe & Maghreb Product Manager Contract Logistics at Maersk: "With this new investment, Maersk consolidates itself as the go-to provider of comprehensive logistics services for customers using logistics infrastructures in Barcelona (port, airport, intermodal transport) as an entry point to markets in both the Iberian Peninsula and the South of France. We offer operational flexibility and optimisation of transport and handling costs as we can condition the goods for their efficient reception in the distribution centres and in direct deliveries to the final customers".
Alfonso Martínez, CEO of CILSA, adds: "The new contract with Maersk, the world's leading shipping company, represents a very important change in the freight forwarder-logistics sector and the culmination and raison d'être of a project such as the ZAL Port, having completed the entire development of the available land and with sustained occupations of 96-98% in recent years".