Stoneweg is opening a new logistics center in Madrid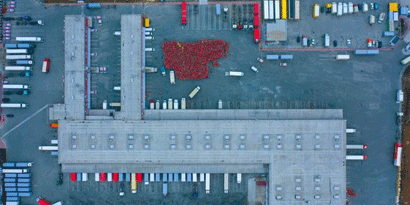 25 January 2021
It highlights the importance of the 211,668 square meters that used to be a Coca-Cola bottling plant
Stoneweg, a Swiss real estate platform, is the new owner of the former Coca-Cola bottling plant in Madrid. This is the latest in a series of investments the company has made in Spain since it arrived in 2015, and which now exceed 1.7 billion euros. These investments are a divided between variable yield, debt and bridging loan operations and include the promotion of residential properties for sale and for rent.
The industrial property that this Swiss company is transforming occupies a total of 211,668 square meters. The objective is to convert it into a grade A logistics park. The features of this type of installation include greater storage and processing capacity than the usual storage facilities, with roofs at a greater height and greater capacity in the loading bays. They also require strategic, well connected locations, a high level of safety and security, and the design should be adaptable to expansions in the future.
Attractive location
According to Stoneweg's plans, by the beginning of 2024 they will place over 110,000 square meters of logistical space on the market. The park is a priori attractively located for companies in the sector, since it is right next to important highways, such as the M-50, the beltway around Madrid, the R-5 and the A-5, that link Madrid with Extremadura and Lisbon, and the M-506 toward the south. About a million people live in the surrounding area where a number of logistics and transport companies operate.
Jaume Sabater, founding partner and CEO of Stoneweg, explained: "In the Spanish market the stock of grade A industrial land is very low and last year Madrid recorded the highest occupation of storage space in a decade. It is also difficult to find land available for logistics installations, especially in Madrid, and this transaction is a clear example of how we were able to take advantage of our network of local relationships to get this unique opportunity".
According to Sabater, "the recent experience of the COVID-19 pandemic has accelerated preexisting trends in electronic commerce and we believe that this development, that will be administered by our team on site, will bring significant value to our investors and, at the same time, provide storage space that is really necessary".