Lidl continues its expansion plan in Spain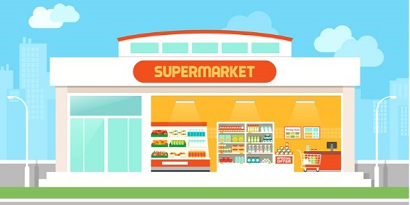 30 September 2019
It will invest 300 million euros through to the end of 2019, and create 900 jobs with the opening of 30 stores
The German supermarket chain Lidl continues the expansion plan it launched in 2016. The opening of new stores, with the resulting investment and job creation, is coupled with its purchase of Spanish products to sell in its establishments.
Lidl created 1,000 new positions in Spain in 2018, making a total of 14,000 jobs in all. Its workforce has increased by over 40% since the launch of its expansion plan, and in this time more than 4,000 jobs have been consolidated. Thanks to this, it is now one of the companies that creates most employment in Spain, and to judge from the 900 jobs it plans to create throughout the present year, it intends to continue in this role.
Investment figures
In terms of investment, Lidl's expansion plan involved a disbursement of 1 billion euros between 2016 and 2018. Last year specifically, the supermarket chain invested 320 million euros. The lion's share of this amount went toward the opening of 30 new stores, taking the total to 580 establishments.
Since the start of the growth plan, Lidl has open 100 new stores in Spain. In some cases these were openings in locations in which it had no previous presence, but the German company has also replaced stores that had outgrown their current space or whose location was far from optimal.
Plans for 2019
In the present year, Lidl plans to open 30 new stores, representing an investment of 300 million euros. Along with this investment, the chain highlights the purchase of Spanish products it makes each year, a commitment that is designed not only to fill the shelves of its stores in Spain, but to export to the chain's over 10,500 stores in Europe and the United States.
In 2018, Lidl acquired Spanish products for a value of around 4.3 billion euros – up 10% from the previous year – and exported 55% of the total. Olive oils, fruit, vegetables, cheeses, charcuterie and other foods produced by 780 Spanish suppliers thus found a channel for internationalization.
The company also emphasizes its commitment to the environment, which has made it the first in its sector to completely eliminate plastic bags. According to data supplied by Lidl, this project has avoided the use of over 100 million plastic bags since the measure was implemented in 2018.