Gfi acquires 100% of Informática El Corte Inglés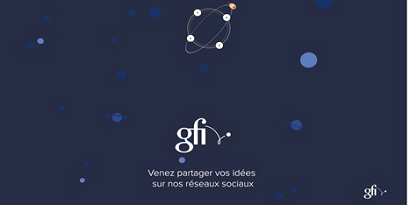 12 December 2019
The company will thus attain a total of 23,000 employees and a turnover of 2.3 billion euros
The French group Gfi has reached an agreement with El Corte Inglés to acquire a 100% stake in its IT subsidiary IECISA. The international IT consulting company will absorb the Spanish company so they can grow together by combining the broad international presence of the French company and IECISA's positioning in Spain, Portugal and Latin America.
Another decisive factor for Gfi was the know-how of Informática El Corte Inglés (IECISA). The combination of both companies will produce synergies and enrich their respective offers of consulting and services and their capacity to access new markets. If Gfi's forecasts are fulfilled, the result will be a European technology leader with a strong growth potential.
Reduction in debt
While both parties await approval from the corresponding authorities, El Corte Inglés has already announced that the transaction amount will essentially go toward reducing the group's debt. IECISA was founded in 1988, and in 2018 had a business volume of 703 million euros and an EBITDA of 34.59 million euros. 99.9% of its over 2,500 employees have a permanent contract, and 90% work full-time.
In terms of its international presence, in addition to its 17 branches and three technology centers in Spain, IECISA has one branch and one technology center in Portugal, and ten branches in other countries in Latin America and the United States. It is also the first private Spanish company to obtain the ISO 30301:2011 certification for its document management system.
Firm commitment to its customers
According to the joint press note, IECISA and Gfi share "the same values of innovation and teamwork and a firm commitment to their customers". Other common aspects of the two companies' corporate culture are their global vision of the business and the personalized care and service they offer each customer.
After the absorption, the new group will have a total workforce of 23,000 employees and a business volume of more than 2.3 billion euros. The Gfi group will contribute its presence in over 22 countries, around 20,000 employees and a business volume of 1.395 billion euros in 2018.
As for its relation with the El Corte Inglés group, Gfi will continue providing services related to the digital transformation process currently underway.