Amazon announces the opening of a logistics center in Alcalá de Henares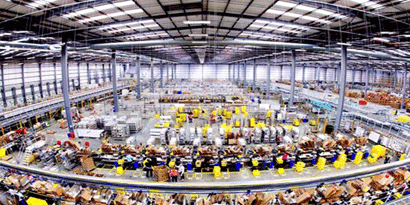 06 July 2020
This will be its second in the Madrid Region and represent the creation of 500 permanent jobs in the coming three years
The online shopping habit is becoming entrenched in Spain, and one of the companies that is reaping the most benefits from this new situation is Amazon. In order to meet this growing demand, the US company will continue extending its logistics centers in Spain. After the recent announcement of the creation of a last generation robotic center in Dos Hermanas (Seville), it has now issued a press release on the opening of what will be its second logistics center in the Madrid Region.
The new logistics center will be in Alcalá de Henares and will open in early autumn. Specifically, it will be located on the El Encín industrial estate, 30 km from the capital and 27 km from the Madrid-Barajas Adolfo Suárez airport. Its main purpose will be for storage and for the preparation of orders, and it will support the company's operations in Spain and Europe.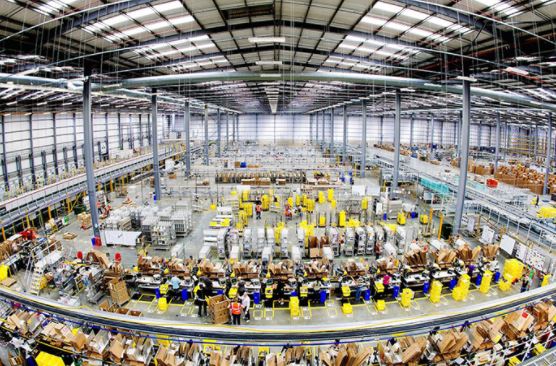 Logistics network
This new opening will bring the number of Amazon's logistics centers in Spain to seven, in addition to two urban logistics centers in Madrid and Barcelona for same-day deliveries, two distribution centers and 12 logistics stations. In total, including the two software development centers, the online retail commerce giant will have invested 2.9 billion euros in Spain between 2011 and 2018.
The launch of the new logistics center in the Henares corridor will add over 500 permanent employees to the workforce of 7,000 it already has in Spain. The hiring process for some areas has already begun, such as operations managers, engineers, human resources and IT teams.
Commitment to Spain
According to Stefano Perego, vice-president for Customer Fulfillment for Amazon in Europe: "This center is clear evidence of our commitment to Spain, and will create over 500 permanent jobs in the first three years to help us to reach even more customers all over the country. We continue investing strongly in Spain, employing thousands of people with talent who receive competitive wages and a generous benefits package".
For his part, Javier Rodríguez Palacios, mayor of Alcalá de Henares, describes the news as " very positive for our city, even more so at a time like the present". He also highlights the boost to direct and indirect jobs that it will bring.