Google to open a centre of excellence for cybersecurity in Malaga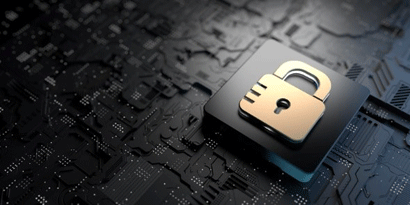 19 February 2021
The company announces a $650 million investment plan in Spain over five years 
Google has announced that it will invest more than $650 million in Spain over the next five years in a plan intended to support the country's digital transformation. Part of this budget will go towards the creation of a centre of excellence for cybersecurity in Malaga. It also includes the roll-out of Google's first cloud region in Spain, as announced by Invest in Spain in June 2020.
The cybersecurity centre in Malaga will occupy 2,500 square metres on the Paseo de la Farola. These facilities will serve as a venue for training, talks, workshops and mentoring on cybersecurity, and also be used for product research and development, which the company describes as one of the major challenges associated with digital transformation.

Fruitful technological ecosystem
The American company justifies its choice of Malaga due to the talent it has identified in the region, which has seen the creation of numerous tech startups and has a fruitful ecosystem of company incubators and accelerators that have supported the growth of this entrepreneurial ecosystem for a number of years. This city in Andalusia is the home of VirusTotal, for example, which Google acquired in 2012 and which will now take its place in the new technology hub.
Fuencisla Clemares, vice president of Google Iberia, explains: "We have long supported SMEs and individuals to be more digitally prepared in this changing environment. The Cloud region, together with the underwater cable, in collaboration with local partners, will allow companies and the public sector to be more scalable and efficient in their businesses, and the opening of this new centre of excellence for cybersecurity in Malaga will undoubtedly strengthen the growth of innovation and prepare our society to face such a key challenge of digitization as is cybersecurity".

Cloud region and intercontinental underwater cable
In addition to the Malaga hub, Google's planned investment in Spain in the next five years includes the roll-out of the company's first Cloud region in Spain, in collaboration with Telefónica. Another important part will go to installing the first underwater cable owned by Google that will connect Spain with the United States and the United Kingdom. This infrastructure will accelerate the digital transformation of Spanish companies and public administrations. The U.S. company also plans to continue to offer professional training in digital skills.
According to Clemares, at a time like today, "public-private collaboration is essential to drive innovation, while promoting socio-economic change". He adds: "We are proud to be part of the digital transformation of Spain and to contribute to the objectives of its Digital Agenda 2025".