Trina Solar buys the manufacturer of solar trackers Nclave
18 July 2018
This is the first purchase of a manufacturer outside China, and its trackers will be incorporated into the projects being developed
The Chinese solar energy solutions supplier Trina Solar has completed the acquisition of a majority stake in Nclave Renewable, the Spanish manufacturer of solar tracking systems. This is the first time that a Chinese company in the sector has bought a manufacturer of solar trackers outside its domestic market. 
Nclave has more than twelve years of experience in the renewable energy sector, where it has provided more than 2.5 gigawatts of power through its products around the world. It has its headquarters in Madrid, a manufacturing plant in Navarre and commercial offices on five continents.
The Spanish company specializes in the development, design, manufacture, installation and maintenance of fixed structures and solar photovoltaic trackers, and also offers the implementation of foundation solutions. It has numerous international patents and its products are easily adapted to all kinds of projects.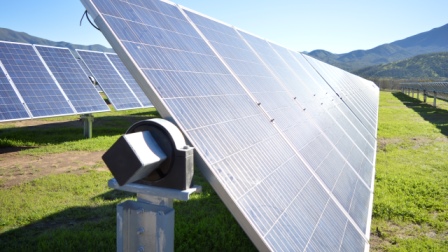 From product to complete solution
There are three reasons for the deal: first, the Spanish company's leading position at global level; second, Trina Solar's strategy to transform itself from a supplier of photovoltaic products into a supplier of smart photovoltaic solutions; and third, and also relevant to the Chinese company's strategy its goal of adapting its alternative and renewable energy solutions to the Internet of Things.
Once the deal has been closed, the trackers and other Nclave designs will immediately be incorporated into the latest Trina Solar TrinaPro photovoltaic solutions. TrinaPro is a smart solution that offers an optimized integration of the system of modules-monitors-invertors; and Nclave will be responsible for the design and integration of these systems of solar trackers and structures.
In addition, all its cutting-edge technologies will be integrated into Trina Solar's smart solutions. The Chinese company has been developing photovoltaic solutions since 1997, ranging from residential facilities to large industrial parks.