The Bell Group prepares the start-up of its third plant in Spain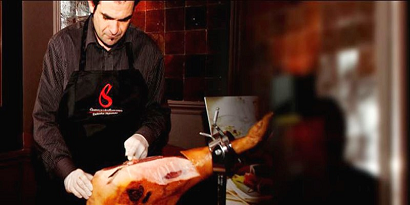 03 June 2019
It represents an investment of 40 million euros and the creation of 100 new jobs
The construction of the Bell Group's new production plant for serrano ham in Fuensalida (Toledo) continues advancing with an investment of around 40 million euros and the creation of an estimated 100 new jobs, apart from indirect jobs and those created during the work. When these facilities are fully operational they will have drying capacity for 1 million hams a year. The Swiss multinational intends to start up operations this year.
In April 2017, the Bell Food group bought Nobleza Ibérica's production facilities in Azuaga (Badajoz), where it has a yearly production capacity of 150,000 hams and 1,000 tons of cured sausage products. It also has a logistical platform and a drying facility for ham from white pigs in Casarrubios del Monte (Toledo). In addition to drying, the new plant will be used for boning and slicing ham from white pigs.
The new facilities
The investment in the new facilities – 40 million euros – includes the purchase of land: a plot of 65,944 square meters, which, according to the multinational, was one of the largest acquisitions of land for industrial production in the whole of Spain in 2016.
The new plant will occupy 26,032 square meters, and its construction represents an investment of around 12 million euros. It will have two differentiated zones: one for drying and the other for subsequent processing.
The Bell Food group markets its products in Spain under the Sánchez Alcaraz brand, which it acquired in 2008. A large part of its production in Spain goes to export with other brands in the group.