GSK to produce a new anti-HIV drug in Spain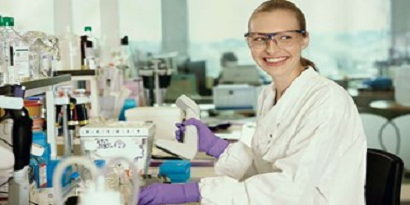 08 July 2019
It will begin distribution in Europe before expanding worldwide, except to the United States and Japan
The GlaxoSmithKline (GSK) plant in Aranda de Duero (Burgos) will be in charge of producing and distributing the new drug developed by the British pharmaceutical company for the treatment of HIV patients. The announcement was made by Ismael de los Mozos, the plant's director, at a meeting in its offices with several media outlets, who have reported the news.
The GSK Aranda plant focuses on the production, conditioning and supply of products in the respiratory field (aerosols and inhaled liquids), in addition to medication in the form of tablets for the treatment of HIV, hypertension, herpes and pain, among others. The production of Dovato, the commercial name of the new drug, "will not involve the creation of a new line, but rather the manufacture of the product using the current lines", explained the plant's communication department.
Global distribution
The distribution of this groundbreaking medication will not be limited to Spain. "We will begin by launching in two European countries, and subsequently continue to the other international markets except for Japan and the United States, which will adapt this product to their own markets", according to the Burgos-based plant.
The novelty of Dovato, which will be produced and distributed in this plant, is that it is the first medication that combines two active principles in a single tablet, requiring a single daily dose, which significantly improves the living conditions of people with HIV.
Over 2,000 employees
GSK Spain's head office are located in the Madrid Technology Park in Tres Cantos, and it has a research campus and two production centers in Aranda de Duero (Burgos) and Alcalá de Henares (Madrid). It employs more than 2,000 people.
Construction began on the Aranda de Duero plant in 1977, and in 1981 the Ventolin inhaler – one of its most emblematic medications – entered production. The first drugs produced in its facilities were exported in 1992.