Boehringer Ingelheim inaugurates its new plant in Sant Cugat del Vallès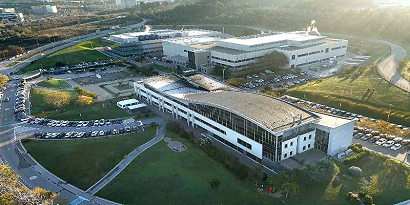 29 July 2019
It has invested over 120 million euros and represents the creation of 200 new highly skilled jobs
The German pharmaceutical company Boehringer Ingelheim has inaugurated its new production plant in Sant Cugat del Vallès (Barcelona). With this innovative center the company signals its commitment to Spain as a European center of innovation. With an investment of over 120 million euros, this new facility will mean the creation of up to 200 jobs, for which the pharmaceutical company seeks to attract highly skilled profiles.
These facilities will produce the Respimat inhalation device used to deliver medication to patients with asthma and chronic obstructive pulmonary disease (COPD). The goal is to achieve 25 million units a year, half of its sales worldwide. The devices manufactured in Barcelona will be distributed in over 100 countries, including particularly the rest of Europe, United States, Japan, Mexico, Brazil and Canada.
Innovative construction
Building began on the plant in 2017, and has featured a fast and innovative process that has been meticulously planned so the phases were undertaken concurrently in order to accelerate the delivery. Over 300 people and 25 suppliers have been involved in this project, and have enabled its completion in barely two years.
The factory will be fully operational by the end of this year, and will have an area of 17,000 m² divided into production, laboratories, warehouse, offices and technical areas. It will be equipped with the latest innovations and all the latest industry 4.0 technologies, such as digitalization, systems integration, robotics and a high degree of automation. It also complies with the most stringent quality and environmental protection requirements.
Commitment to Spain
Boehringer Ingelheim became established in Spain in 1952 and also has its head office in Sant Cugat del Vallès. It invested over 3.2 billion euros in R&D&i in 2018, of which 86.1 million went to Spain.
According to Peter Ploeger, general director of Boehringer Ingelheim in Spain: "This new plant is a recognition of the excellence and professionalism of hundreds of workers who, through their dedication, efforts and commitment, have positioned the Boehringer Ingelheim facilities in Sant Cugat as one of the Group's European innovation hubs, and a global leader due to its excellence, quality and environmental standards".