Overture trae a España la creación de embriones con robots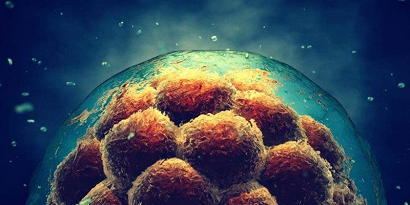 20 August 2019
It has recently raised 20 million dollars in funding
Overture, the new venture from the Argentinian entrepreneur Martín Varsavsky, has chosen Madrid as the site for starting up its operations. The company, which also has offices in New York and London, has set itself the goal of revolutionizing embryology. This is openly stated in its motto and explained by the Argentinian entrepreneur in an interview with the journal Cinco Días, which the company quotes in its LinkedIn profile.
The promoter of companies such as Jazztel and Ya.com, Varsavsky has pursued his career in his native Argentina, United States and Spain. His new proposal is a second incursion into the area of fertility, after the 2016 launch of Prelude, the largest network of fertility centers in the United States. While he maintains his role of chairman in that company, he has opted to take a further step and embark on the creation of embryos for use in assisted fertility.
Silicon Valley investors
The proposal consists of a new-robot assisted reproduction technique which, among other advantages, improves the quality and reduces the costs of treatments that are today practically unaffordable for the average citizen. The idea has been well received in Silicon Valley, where, according to Cinco Días, Varsavsky has raised 20 million dollars in funds and from such important investors as the founder of Sun Microsystems and the CEO of Youtube, in addition to the Japanese company Rakuten.
Overture began its first tests in early 2018, and it expects to have the first embryos created by robots by the end of this year. Even so, the technology will not be ready for commercialization until the end of 2020. The fertility clinics interested in offering it to their clients can acquire the machine in a paper use formula.
Spain as a potential fertility power
The choice of Spain as the company's headquarters, as Varsavsky explains in Cinco Días, is because the country is a "potential fertility power". He bases his statement on the talent in the sector and on the fact that it has more treatments per capita than any other country.
As he explained in the interview: "Spain is doing unbelievably well. It has quality public health and education. The average citizen in Spain has a better life. Longevity is another indicator of that quality".