Novartis, the multinational pharmaceutical company headquartered in Basel, establishes its new subsidiary Avexis in Madrid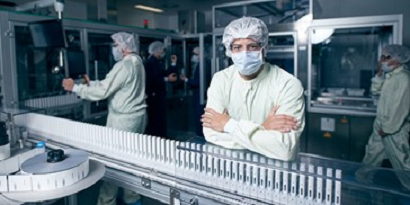 28 August 2019
It continues with its commitment to Spain, where it already has five production plants and two more subsidiaries
According to the Spanish Economic and Commercial Office in Bern, this August Novartis has finally decided to transfer its subsidiary Avexis to Madrid, specifically to the Paseo de la Castellana 135, acquired by the Swiss pharmaceutical company one year ago for over 7 billion euros.

Novartis thus continues with its commitment to Spain, where it became established over 100 years ago, and currently has five production plants and two more subsidiaries, all located in Catalonia.

The new subsidiary specializes in developing and marketing innovative gene replacement therapy treatments for rare genetic diseases. After 15 years of research, the company has developed Zolgensma, its first patented gene therapy for spinal muscular atrophy (SMA). The US Food and Drug Agency (FDA) has already approved the drug's release on the market for 1.87 million euros per patient, the highest figure ever in the pharmaceutical sector.

Avexis is also working on other clinical development programs, including therapies for Rett's Syndrome and for a genetic form of amyotrophic lateral sclerosis (ALS) in children.

To ensure the successful implementation and development of the subsidiary, the position of general manager has gone to Alicia Folgueira, a specialist in hormone therapies, vaccinations and rare diseases, in which field she has spent the last ten years working for the US multinational Alnylam Pharmaceuticals.

In her first statements, the new director of Avexis said: "Our primary aim in Spain is to dedicate all our efforts to ensuring that Spanish patients and their families can access gene replacement therapy as soon as possible for spinal muscular atrophy (SMA), a devastating genetic disease that affects the motor functions and compromises patients' lives".

Elsewhere, the Swiss company is planning an exponential expansion of the subsidiary at the end of 2019, which will imply the creation of jobs and the establishment of a large team of professionals in the sector in Madrid.