Six European companies join forces and establish their main office in Seville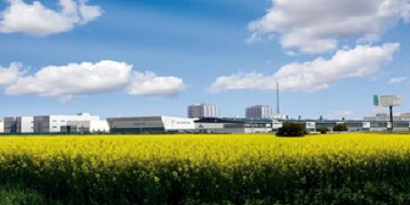 04 September 2019
UMI Aero Group has 12 production centres distributed in Spain, Italy, Ireland and Morocco
The Seville-based company UMI Aeronáutica has associated with four Irish and one Italian company to create UMI Aero Group, headquartered in the city of Seville. As announced by the mainstream and specialized media, the new company will reinforce the mechanization and assembly capacities of the six partners in the international aerospace market.
The Italian company Officina Mecannica Irpine and the Irish companies Takumi Precision, Lenane Precision, DPF Engineering and Shannon Precision Engineering, backed by the Enterprise Ireland agency, join with UMI Enterprise to embark on a process of international expansion in the aviation, defense and aerospace markets.
A workforce of 1,200 employees

The partners in the UMI Aero Group have a total of 12 production centers in four countries, and 220 mechanization and assembly units in all. They have a joint workforce of 1,200 employees and a combined turnover of around 70 million euros. By joining forces they expect to grow between 20% and 25% in the next five years.
In an interview published in ABC, Antonio Ramírez, CEO of UMI Aeronáutica, explains that the headquarters of the new group will be located in the Aerópolis aerospace technology park in Seville, and says that his company, the largest of the six, will be responsible for its management. The association has been organized in the form of a European economic interest grouping, and it expects to have a commercial and management structure in place by the last quarter of this year.
Airbus supplier

The creation of this group will enable UMI to continue its work as a supplier of metal parts for Airbus. The four Irish companies will contribute their capacity in small high-precision elements, whereas the Italian company will contribute its specialization in large-scale elements, and its work with materials such as carbon fiber and steel and titanium alloy.
In addition to Airbus, which has for several years been urging its suppliers to come together to enhance their capacities, thanks to the creation of the new group, UMI will also have access to customers such as Boeing, Bombardier and Leonardo.