Thales Alenia Space expands its facilities in Tres Cantos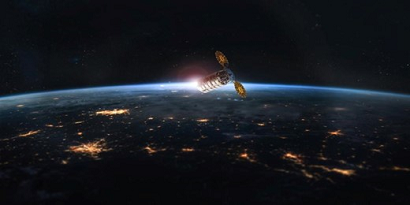 30 October 2019
It will enlarge its clean room by 30% to integrate large payloads of satellites and instruments
Thales Alenia Space Spain has begun construction on a new clean room in its plant in Tres Cantos (Madrid), with the aim of creating a state-of-the-art facility for the integration and testing of large aerospace systems in Spain. The new facilities are unique in Spain and will add a total of 600 m² to the over 2,000 m² of clean area currently available.
This new clean room will allow the company to expand its manufacturing, integration and testing activity for large aerospace systems. The aim is to launch in autumn 2020 in order to meet the demand of space agencies and satellite operators.
More complexity
In addition to increasing its capacity to serve its customers, thanks to the new facilities the company will be equipped to achieve greater levels of complexity. For example, it will be prepared to integrate the telecommunications payloads for the new generation of the Spanish government's Spainsat NG satellites, in addition to other large-scale systems such as scientific and Earth observation instruments.
The new room will have an interior headroom of 12.5 meters and be equipped with overhead cranes designed to support up to 12 tons each. This capacity will allow the integration of payloads and large instruments for all types of space missions.
On a par with the leading European powers
According to Eduardo Bellido, CEO of Thales Alenia Space in Spain: "With these new capacities we are matching Europe's space powers and we will be ready to pursue high-level integration activities in Spain. He adds: "This great investment shows the strong commitment of Thales Alenia Space in the development of high added value space activities in Spain".
With regard to its pipeline projects, Bellido says: "We are already leaders in Spain in developing payloads for the Spainsat NG satellites, a groundbreaking program in space technology worldwide, whose integration will be carried out in the new clean room".
Center of excellence
Over a period of 30 years, the facilities in Tres Cantos have manufactured over 4,000 units of equipment, which together have operated for over 200 million hours in orbit. This equipment forms part of 600 satellites, probes and space vehicles for space agencies and satellite operators around the world. It specializes in developing radiofrequency equipment and digital electronics.
Specifically, the Tres Cantos plant is a center of excellence in manufacturing optical instruments for Earth's observation. It also develops the video and data processing units on the two main instruments in the third generation of Meteosat satellites.