Grenergy launches the first green bonds program on the Spanish stock exchange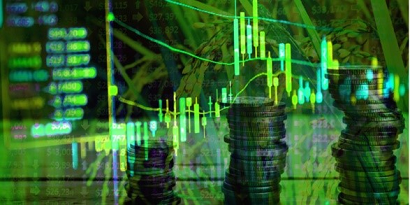 07 November 2019
The program, for a maximum amount of 50 million euros, is an opportunity for investors
Grenergy, the company producing energy from renewable sources and specialized in the development, construction and management of photovoltaic and wind projects, has registered the first green bonds program on the Alternative Fixed Income Market (MARF) of Bolsas y Mercados Españoles (BME) for a maximum amount of 50 million euros.
Through this program, Grenergy will issue bonds with nominal unit amounts of 100,000 euros, in addition to fixed variable coupons and flexible structures with maturities of up to seven years. The specific characteristics of these issues will be determined in each one of the tranches launched throughout the coming 12 months.
Growth plan
The bond program will allow the company to diversify its funding sources and complete the investments scheduled in its growth plan for 2019 and 2020. This plan foresees a Capex (capital expenditure) investment of 300 million euros for the development and construction of new photovoltaic and wind energy farms.
The transaction has obtained a BB+ rating with a stable outlook according to the Axesor credit rating agency. The issues will be entitled to the green instrument label as they comply with the Green Bond Principles of the International Capital Market Association (ICMA) and the backing of the international ratings agency Vigeo Eiris.
Financial strategy
According to David Ruiz de Andrés, CEO of Grenergy: "The issue of our first green bond – and the MARF's first too – complements our financial strategy and diversifies it toward capital markets, and reinforces our firm commitment to sustainability".
Gonzalo Gómez Retuerto, managing director of the MARF, says: "Sustainable investment has reached the world of finance and is here to stay. At BME we continue innovating and developing our markets to offer companies pioneering financing solutions that support their growth".
Launch on the continuous market
At the same time Grenergy is reinforcing its structure prior to its launch on the continuous market, scheduled for the end of the year. It will thus become the second company to make the leap from the alternative (MAB) to the continuous stock market, after MásMóvil. It currently has a portfolio of 4 GW, and in the first six months of this year it tripled its profits to a total of 8.8 million euros.
The value of Grenergy in the MAB has grown by almost sevenfold since its debut on the trading floor in 2015. It currently has a value of over 20 million euros, and is the second largest company in the MAB by capitalization.