Tikehau Capital acquires the biomass activities of Acek Energias Renovables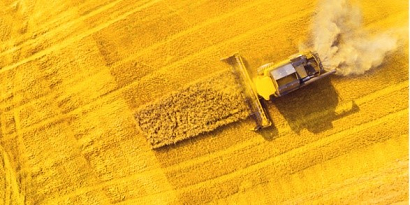 22 January 2020
The deal is worth 81 million euros and the French group will absorb its 120 employees
Tikehau Capital has reached an agreement to invest in the biomass assets of Acek Energías Renovables through its energy transition fund. The European private equity fund focuses on the development, transformation and international expansion of mid-sized energy transition companies in three areas: the clean energy value chain, low carbon mobility and energy efficiency, storage and digitization.
This is the first private equity transaction undertaken by Tikehau Capital in Spain, and has been valued at 81 million euros. It thus assumes Acek Energías Renovables' workforce of 120 employees in this area, a business that in 2018 generated a turnover of 64 million euros.
Bioenergy leader in Europe
The objective of Tikehau Capital's energy transition fund is to create a leading pan-European bioenergy company. So far with this transaction it has acquired a 17 megawatt biomass plant in Garray (Soria), several long-term operating and maintenance contracts in Spain and Portugal, and an engineering business specializing in bioenergy located in Puerto de Santa María (Cadiz).
Acek Energías Renovables's biomass division was created in 2009 as a vertically integrated platform focusing on the engineering, construction, operation and maintenance of energy and combined power and energy biomass plants, and the supply of biomass.
The challenge of a sustainable economy
Emilio López Carmona, responsible for the creation and expansion of Acek Energías Renovables's biomass business since 2009, will continue to head the new company. After the announcement he said: "We share values and commitment with Tikehau Capital to face the challenge of a carbon neutral and sustainable economy. It is a very important step that will release the potential of our organization to provide integrated solutions in the bioenergy and circular economy sectors in Europe".
For his part, the head of private equity at Tikehau Capital, explains: "We are delighted to invest in the biomass assets of Acek Energias Renovables. It is crucial that companies which can have a direct impact on the environment today have the necessary means to grow. Equity investment, which Tikehau Capital provides, is an effective way to support energy transition actors unlocking entire value chains by giving them the means to develop solutions to drive the decarbonization of the energy sector".
Carmen Alonso, Head of Iberia at Tikehau Capital, adds: "We are pleased to invest in an integrated platform in the biomass sector in Spain and Portugal. The company enters a new phase supported by Tikehau Capital. Alongside its management team, our aim is to create a leading integrated bioenergy player".