Enlight obtains financing for its wind project in Cuenca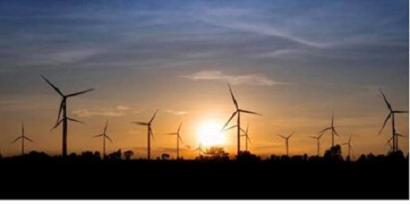 12 February 2020
It secures the support of two Israeli insurance companies and two banks in an investment of over 300 million euros
Enlight Renewable Energy has taken the final step to ensure funding for the construction and start-up of a wind farm in Cuenca. The project, which will be the largest onshore wind farm in Spain, will have a capacity of around 312 megawatts and a total of 65 turbines. Construction is expected to begin in the first quarter of this year.
Two Spanish banks, Sabadell and Bankia, have reached an agreement with Enlight to finance between 40% and 50% of the total estimated cost of the project, which is somewhere between 310 and 330 million euros. The remaining capital will be provided by the Israeli company itself and by its financial partners. To close the funding, last October Enlight partnered with Novasec, an investment platform specializing in the renewable energy sector.
Investor confidence
The project is not backed by any PPA (power purchase agreement) that guarantees the commercialization of the power produced by the wind farm at a stable price and in the long term when it goes online, most likely in 2021. This is evidence of the investors' confidence in the project, which plans to place its power on the open market, although without closing the door to future PPAs.
The renewable energy company plans to raise around 75 million euros to fund the project. It will be backed by the Israeli insurance companies Phoenix and Menorah Mivtahim, which will provide approximately 40% of the total, around 48 million euros. The forecasts point to annual revenues of between 40 and 60 million euros in the first 18 years of operation, during which Enlight will assume the loans from Sabadell and Bankia, and between 62 and 80 million euros subsequently.
New decarbonization policy
The location of the Gecama project was chosen in response to the high and stable wind levels in the area and the availability of interconnection with the grid. This is the reason Enlight and Novasec decided in its favor, and also because of the Spanish government's new decarbonization policy, which aims to reach a target of 100% renewable energy generation by 2050.
Enlight Renewable Energy, Novasec, Phoenix and Menorah Mivtahim are listed on the Tel Aviv stock exchange. Enlight specializes in the development, funding, construction, management and operation of renewable energy projects. It currently has a project portfolio of 1.3 GW.