Medical Properties Trust invests in HM Hospitales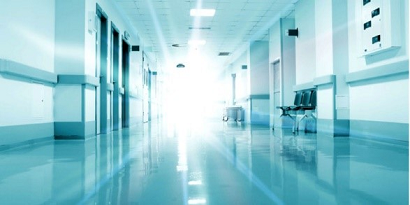 18 February 2020
It pays over 117 million euros for 45% of two of the hospitals operated by the company in the autonomous region of Madrid
In December, the US company Medical Properties Trust (MPT) invested 130 million dollars (117.3 million euros) in two hospitals operated by HM Hospitales. This capital injection represents around 45% of the value of the two hospitals, which is over 250 million euros.
The Spanish hospital group is the third biggest private operator in Spain and the investment will help it finance its growth. The two hospitals in which MPT has entered as a partner are the HM Sanchinarro university hospital and HM Torrelodones. The investment is equivalent to ownership of 301 hospital beds.
The 203-bed Sanchinarro hospital is classified as the third best private hospital in Spain by the Health Reputation Monitor, based on the opinions of patient associations, doctors, nurses and health journalists.
Long-term lease
MPT is a firm headquartered in Birmingham, Alabama, specializing in real-estate investment in hospitals. It operates by acquiring hospital properties and leasing them to their operators. In line with this strategy, it has concluded a lease agreement with HM Hospitales for an initial term of 25 years.
Since its creation in 2003, MPT has grown into one of the biggest hospital owners in the world, with 389 properties and over 41,000 beds in eight countries on three continents. In 2019 it beat its own record of acquisitions, with total investment of 4.5 billion dollars. The 130 million dollars invested in Spain are part of the total 861 million invested by the company in the fourth quarter.
A world leader in hospital real-estate investment
These new acquisitions have strengthened MPT's position as a world leader among hospital real-estate investors. Currently it has total gross assets valued at 16.5 billion dollars. As well as the United States and now Spain, MPT has assets in Germany, the United Kingdom, Switzerland, Italy, Portugal and Australia.
The MPT properties are operated by 41 healthcare companies, among them HM Hospitales. In turn, the hospitals are leased or mortgaged by these companies.