Heineken España will power its factories with renewable energy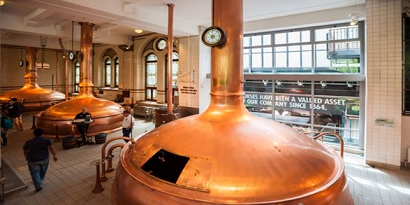 05 March 2020
It has signed a long-term power purchase agreement with Iberdrola starting in October this year
From October 2020, all the energy used by Heineken España's four plants will be renewable, under the long-term power purchase agreement signed the brewers have signed with Iberdrola. This move represents a decisive step forward by the Dutch company in its project of eliminating the carbon footprint of its Spanish plants and offices by 2023. At the international scale, Heineken aims to increase its use of renewable energy in production by 70% by 2030.
The long-term power purchase agreement (PPA) guarantees the total sustainability of the supply to Heineken's facilities in Spain. To this end, Iberdrola will build a new photovoltaic plant in its complex in El Andévalo (Huelva), whose output will be dedicated exclusively to its Dutch customer.
Environmental impact
Located in the municipality of Puebla de Guzmán, the new solar power plant will be fully operational this same year. It will cover an area of 150 ha (approximately the size of 201 football pitches) and create around 200 jobs. This plant will form part of El Andévalo, the largest wind power complex in continental Europe and with an installed capacity of 292 megawatts, which has been managed by Iberdrola since 2010.
The clean energy produced in the plant in Huelva will have an installed capacity of 50 MW and generate 82 GW a year. It will prevent the emission into the atmosphere of over 100,000 tons of CO2 a year, equivalent to the annual emissions produced by around 25,000 homes. In terms of the unit of measurement used by the company in its press release, this will represent 4.2 billion glasses of beer produced with this type of energy.
Commitment to sustainability
Guillaume Duverdier, managing director of Heineken España, describes the agreement with Iberdrola: "Thanks to the Andévalo plant, all our beers will be brewed using renewable energy. This initiative reaffirms Heineken Spain's commitment to sustainability, as well as our industry leadership position in the drive toward renewable energy usage in Spain. After covering all our breweries' electrical requirements, we will be replacing our existing gas boilers with ones that use biomass in order to be able to brew beer using only renewable energy by 2023".
For her part, Ángeles Santamaría, CEO of Iberdrola España, says: "PPAs open up new opportunities for the development of energies that will set the standard for the world's energy future. Renewables have proven their competitive advantage and their ability to supply power at affordable and stable prices".