eDreams transfers its headquarters from Luxembourg to Spain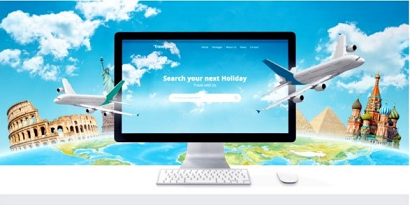 14 April 2020
It is the largest online travel agency and one of the most important e-commerce companies in Europe
Last March 31 the eDreams Odigeo group, owner of brands such as the online travel agency eDreams, announced the transfer of its main office from Luxembourg to Spain "in order to obtain organizational and cost efficiencies". This means that the largest online travel agency in Europe, which is also one of the most important e-commerce companies on the continent, will formally take up residence in Spain.
The company's board of directors also decided its new configuration in its meeting of March 31, when Robert A. Gray's period of office as vice chairman and independent board member expired, after which he stood down and handed over the reins of the group to a new team. One of the new developments was the appointment of Carmen Allo Pérez as an independent board member and chair of the audit committee.
General shareholders meeting
Both the transfer of the group's headquarters and the appointment of Allo are subject to the approval of the shareholders in the next general shareholders meeting, which is expected to be announced in June and take place in September.
eDreams Odigeo is the owner of four brands in the online travel agency sector: eDreams, Go Voyages, Opodo and Travellink. It also has its own meta-search engine, Liligo, which finds special offers on regular and low-cost airlines, hotels, cruises, car rental, dynamic packages, holiday packages and travel insurance. It currently has 18 million customers in 46 countries.
Thanks to the leadership of Gray
The board thanked Gray for "his dedication and valuable contribution to the company, including his leadership in supervising the main capital transactions and the establishment of robust governance and risk management processes following the launch of eDreams Odigeo on the stock market in April 2014". The company is currently listed on the Spanish stock exchange.
In response, Gray said: "It has been a great pleasure to work in eDreams Odigeo throughout the extraordinary transformation we have achieved over the last six years. With the redomicile of the group's headquarters to Spain, the time is right for me to focus on my interests in the United States".
New chair of the audit committee
The board also welcomed Carmen Allo Pérez, "who brings a wealth of experience in corporate and investment banking in the largest European and American banks". Allo is the chairwoman of the audit committee at CAF, and previously performed the same role at Natra. She is also a teacher at the Instituto de Empresa.
Allo says of her appointment: " I am looking forward to joining the team at eDreams Odigeo. As a leading global company with strong brands, world-class technology and a resilient business model, I am eager to contribute to the company's growth and long-term sustainability".