The biohealth sector of Euskadi's Technology Parks joins forces against COVID-19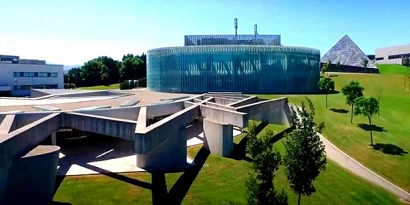 22 May 2020
The companies in this network jointly account for 38% of the investment in R&D in the Basque Country and generate 7.1% of its GDP
The companies in the biohealth sector that are part of Euskadi's Technology Parks Network are joining forces in the fight against the COVID-19 disease. This network comprises 544 companies and 43 research and technology centers and employs 18,489 people. In total, they represent 0.9% of Euskadi's business fabric but account for 38% of the investment in R&D and generate 7.1% of the Basque Country's GDP.
The biohealth sector is one of the three priority areas in Euskadi's smart specialization strategy. The network has already launched dozens of research projects to tackle the current health emergency, as shown in detail on the blog of the SPRI group, the entity in the Basque Country's Department of Economic Development and Infrastructures that promotes industry in this autonomous region.
Respirators, treatments and early detection
These companies are responding in various ways to all the needs generated by the COVID-19 crisis. Some are participating by manufacturing respirators for hospitals, and even innovating in the materials used until now. Others are focused on creating new ventilation devices for patients, or developing principles that may serve to design treatments. There are also initiatives aimed at the early detection of the disease and for personal protective equipment (PPE) for healthcare workers and patients.
Bureaucratic procedures can also be improved to help reduce the seriousness of the healthcare crisis. This is being done by other companies working in the area of digitization.
Collaboration between companies
One of the overriding features of this type of research and the work that has been done in these last few week is the spirit of cooperation. Most of the projects have come about as the result of cooperation between companies who have pooled their resources to create solutions that they could not undertake alone.
Other companies and institutions outside Euskadi's network of technology parks have joined these initiatives, such as the University of the Basque Country (UPV/EHU), the Achucarro Basque Center of Neuroscience, the Biophysics Foundation, the Basque Foundation for Science (Ikerbasque), CIC bioGUNE and the Basque Center for Applied Mathematics (BCAM).