Sunrise Medical acquires the sports mobility company Oracing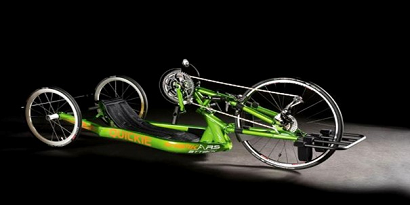 22 May 2020
In thus incorporates a second plant in Spain, specializing in made-to-measure sports wheelchairs
The US company Sunrise Medical, specialized in the design, manufacture and marketing of products for people with reduced mobility, has acquired the Spanish company Oracing. The company was founded in 2007 by Felipe García and serves products for the sports sector, including light made-to-measure wheelchairs, handbikes and electromobility products (e-Mobility).
With this transaction, the Gandía-based company (Valencia) joins a portfolio of over ten brands manufactured by Sunrise Medical in ten countries and distributed in 130, employing a total workforce of 2,200. The Gandía plant will be the multinational's second in Spain, in addition to the facility in Arrancudiaga (Vizcaya).
Sporting and electromobility products
Before its acquisition, Oracing already distributed to over ten countries, and its products will now reinforce the sports products category of Sunrise Medical's catalog. The US company explains that its aim is to "improve people's lives by providing products and services that offer them not only clinical benefits but also the chance to enjoy a fun and full life".
The acquisition of Oracing fulfills that vision by incorporating professional products that allow users to practice and even compete in a range of sporting disciplines. It is the number one Spanish company specializing in wheelchair-based physical activity, and has an important manufacturing line in made-to-measure wheelchairs.
Regaining freedom
Felipe García, founder of Oracing, said of the deal: "I started Oracing to pursue my dream of regaining my freedom. We work to find the best solutions for resolving everyday mobility challenges for quadriplegic people like me. The business has been growing, and we are now at the point where we can look to our next phase of expansion. Sunrise Medical is the ideal growth platform for us".
For his part Thomas Babacan, CEO at Sunrise Medical, commented: "Sports and E-Mobility are exciting yet still very fragmented market spaces with great growth potential. Oracing complements and strengthens our portfolio. They have achieved impressive growth with their expertise and passion; and we will further accelerate the growth leveraging our breadth of industrial knowledge and global network".
Michael Sheen, general manager for RGK, who was involved in the acquisition said: "Oracing is a well-established brand and a great addition to our group. Together with our existing strong brands like RGK, Quickie, and Empulse, we can offer the most suitable products to satisfy a large variety of specific customer needs".