Enel Green Power begins construction on two sustainable centers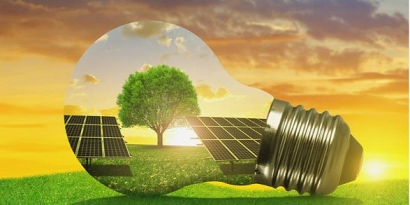 01 June 2020
A photovoltaic farm in Andalusia and a wind farm in Aragon represent a combined investment of over 48 million euros
In early May, the Italian company Enel Green Power, a subsidiary of Endesa, announced the start of the construction of two major power plants in Spain. With a capacity of 71.3 MW, these two new sustainable plants will contribute to achieving Spain's sustainability targets, namely to produce 74% of its electricity from renewable sources by 2030.
Enel has just launched two new projects, consisting of a photovoltaic farm in Andalusia and a wind farm in Aragon. They are both part of Endesa's strategy to decarbonize its generation mix by 2050. According to the company's latest strategic plan, in 2022 it will reach 10.2 GW of installed capacity, compared to the 7.4 it had at the end of 2019.
50 megawatts of Andalusian sun
Enel Green Power's new photovoltaic plant will be its second in Andalusia. This is the Los Naranjos project, located in the municipality of Carmona in Seville. With a capacity of almost 50 megawatts, it represents an investment of 28.2 million euros, and will be completed by the end of this year.
The new solar farm will have 128,520 photovoltaic panels, nine electrical transformation centers, one electrical substation and a 4.5-kilometer underground cable network. Once operational, it will produce around 100 GW hours per year, and avoid the emission of approximately 67,000 tons of CO2 each year.
Construction began on Enel's first project – also in Carmona – in 2019, again with a 50 megawatt capacity, giving Enel a total capacity of 100 when both plants are fully operational. The Las Corchas project represents an investment of 30 million euros and is still under construction.
21 megawatts of wind power in Aragón
The Los Gigantes wind farm will be located between the localities of Blesa and Moyuela, in the provinces of Teruel and Zaragoza. With an estimated investment of 20 million euros, it will have a capacity of 21.3 megawatts. The facility will have six wind turbines with 3.55 megawatts of capacity and generate around 62 GW hours per year when operational, most likely at the end of this year. It will avoid the emission of around 41,000 tons of CO2 each year.
The new farm will join the 13 others Enel connected in the Aragon region in 2019, located in the provinces of Teruel and Zaragoza, which together produce a total of 424 megawatts of power.