Teladoc Health centralizes its internationalization in Barcelona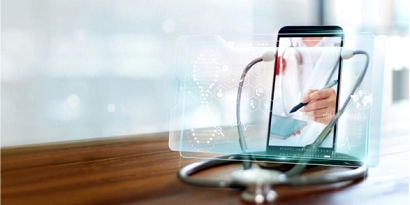 04 June 2020
It creates a new subsidiary headed by the Spaniard Carlos Nueno, founder of Advance Medical, which was acquired by Teladoc in 2018
The virtual medical services company Teladoc Health has set up a subsidiary, headquartered in Barcelona, to manage all its international business. Teladoc Health International has around 1,300 employees, of whom 500 work in the Catalan capital. There are currently some job offers open as part of the process of reinforcing its workforce. Carlos Nueno has been appointed CEO of the new company.
Teladoc Health specializes in the virtual provision of telehealth services. Its brands include Advance Medical, Best Doctors, BetterHelp, HealthiestYou and Teladoc, which provide service to millions of people around the world. The company has over 10,000 institutional customers, including insurance companies, employers, hospitals and healthcare systems worldwide.
Impetus after its arrival in Spain
Teladoc arrived in Spain in mid 2018 through its acquisition of the virtual service provider Advance Medical. This allowed the US company to grow beyond its borders and improve its capacity to respond to the need for medical attention outside its own a country. Advance Medical's clinical and operating experience opened up new markets in Latin America and Asia, in which the growth rates of private healthcare insurance are double those of the United States.
Carlos Nueno, founder and CEO of Advance Medical, remained in his post until he was appointed CEO of Teladoc Health International, the company's new subsidiary in Spain for managing markets outside the United States. From his new position he is responsible for strategic management, operations and customer relations worldwide.
Nueno has over 20 years of experience in the sector. He co-founded Advance Medical in November 1999, and expanded the company in the North American, European and Asian markets, where it had more than 900 employees at the time of the sale to Teladoc Health.