Enlight Renewable Energy will build a wind farm in Cuenca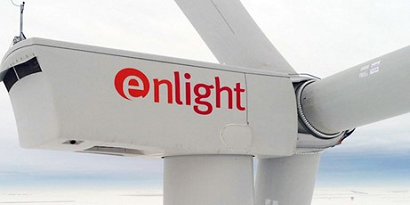 14 July 2020
It has obtained funding from Banco de Sabadell and Bankia to launch an investment of 320 million euros
The Israeli company Enlight Renewable Energy has reached an agreement with the Spanish banks Banco de Sabadell and Bankia to fund the building of what will be Spain's largest wind farm, in the province of Cuenca. The Gecama wind farm will have a capacity of 312 megawatts, and – when operating at full power – will generate average revenues of 60 million euros a year.
The Gecama wind farm is expected to begin operating in 2022. It will provide clean energy to around 260,000 homes, and will avoid the emission of almost 150,000 tons of CO2 a year into the atmosphere. According to Gilad Yaavetz, CEO of Enlight, it will create numerous jobs in the area "and will help boost the Spanish economy in such important times".
320 million-euro investment
The two Spanish banks will provide 50% of the investment in the project, which has a total value of 320 million euros, in the form of a non-recourse loan. Enlight will begin to repay its debt when the wind farm comes into operation, and over a period of 14 years.
For its part, the company will provide 115 million euros for the project, representing 72% of the ownership. The rest of the capital will be in the hands of two partners, Phoenix and Menora Mivtachim. The energy produced by Gecama will be commercialized on the open market.
No government subsidies
According to Roger Font, head of Project Finance at Banco Sabadell: "The experience and track record of Enlight has been one of the key success factors in this project as well as the characteristics of the plants which demonstrates that the wind sector is capable of competing with other technologies without any governmental subsidies".
For his part, Jörg Hahn, head of Structure Finance, Capital Markets Bankia, adds: "It is a great satisfaction for Bankia having reached an agreement with Enlight to finance the construction, commissioning and operation of one of the largest wind farms in Spain owned by its subsidiary GECAMA, which will contribute to improving the country's energy mix".