Partners Group acquires an important stake in Rovensa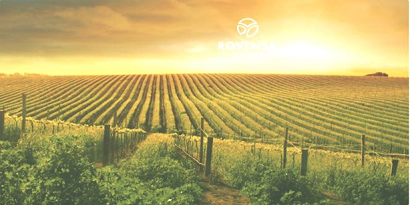 26 August 2020
The transaction values the agrifood supplier at one billion euros
The Swiss investment manager Partners Group has reached an agreement with Bridgepoint to acquire an important stake in Rovensa, supplier of specialized products in nutrition, biocontrol and crop protection. According to the purchase price, which – like the exact percentage of the stake – has not been disclosed by the parties, the company has been valued at around one billion euros.
Rovensa's solutions and technologies for the agricultural market help to improve crop yields and provide food security. The BioNutrition division supplies nutrients for growth and healthy development; the crop protection division eliminates or prevents biological threats; and BioControl offers products based on biological consumables such as plant extracts and microorganisms.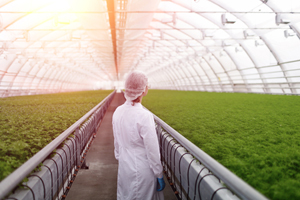 Strategic initiatives
Partners Group will henceforth work alongside the Rovensa management team on several strategic initiatives including an accelerated development of its portfolio of biological solutions, its internationalization, and the study of new acquisitions. It will also continue to support the company's research and development culture.
Eric van Innis, CEO of Rovensa, explains: "We have benefitted greatly from Bridgepoint's ownership since 2017 and our recent growth trajectory reflects this. However, with a growing global population, ambitious environmental targets, and health concerns, the agricultural sector remains essential and we believe its strategic importance ensures there are further exciting growth opportunities ahead".
Global presence
Van Innis says of the arrival of the new owner: "We are convinced that Partners Group, with its global presence and focus on entrepreneurial ownership, is the right partner with which to continue building Rovensa's platform and seize those opportunities. We look forward to working hand-in-hand with Partners Group's team in this next phase of growth and to corresponding to their trust in our project".
Andrew Deakin, managing director of Partners Group, says: "Rovensa represents a great opportunity to support a resilient business in a market characterized by steady long-term growth. The company is ideally positioned to capitalize on the growing trend towards sustainable agricultural products, which will be a core element of the strategy we will continue to pursue".
Héctor Pérez, partner responsible for Bridgepoint's investment activities in the Iberian region, says of the transaction and the three years of association that are now concluding: "We are extremely pleased with the progress made by Rovensa since our acquisition in 2017. Today it leads the field globally in BioSolutions and its products have become a prominent component in sustainable agriculture".