The Skiold groups acquires pork sector company Rotecna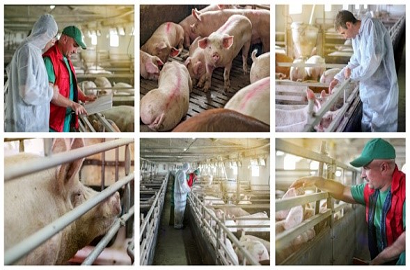 14 September 2020
The Danish company, part of the Solix Group fund, continues to lead the management team
The Skiold group, owned by Denmark's Solix Group fund, has acquired the Spanish company Rotecna, specialized in the design, manufacture and marketing of equipment and solutions for the pig-farming industry. Skiold has been in the agrifood market for over 140 years, and supplies both agricultural and livestock products.
Rotecna's arrival in the group will practically double its revenues in the pork business unit, of which it will become a part. In total, Skiold's income will be nearly 200 million euros. Its objective is to reinforce its offer of comprehensive solutions for pig farms. The current management of Rotecna will continue to head the company, and its activities have been maintained without any changes or interruptions.
Efficiency and leadership
Headquartered in Agramunt (Lerida), since its foundation in 1991 Rotecna has contributed to the development of the pork production industry in Spain, according to a communication issued by Skiold. This same source notes that its commitment to innovation has been one of the keys that have led this sector to have "a globally leading status in terms of efficiency while holding the third largest pig population worldwide".
In the last ten years, Rotecna has significantly increased its revenues from almost 10 million euros in 2020 to approximately 50 million euros in 2020. This figure makes it the leading provider of equipment for the pig-farming industry in Spain. Part of this achievement is due to its expansion into new markets in Europe and Latin America.
Investment in R&D
The union of Skiold and Rotecna represents beneficial synergies that will help reinforce its global presence and its growth in new markets. The combination of both product portfolios will also mean strategic advantages and a redoubled commitment to investment in R&D in terms of applying the most modern technologies in both equipment and digital solutions.
Antonio Pinos, CEO of Rotecna, describes the transaction as an "attractive strategic opportunity", and adds: "In recent years Rotecna has also successfully grown its presence in new markets outside Spain, and with its international footprint and pig farm project expertise SKIOLD is the perfect partner for further supporting this international growth trajectory going forward".
Søren Overgaard, CEO of Skiold, adds: "We look forward to further developing and investing in Rotecna's existing platform in Spain. Rotecna has a well developed distribution network with strong partnerships, which SKIOLD intends to continue to support and grow. By combining our business we will be able to serve our customers even better through a strengthened product portfolio and increased scale to build an even more comprehensive sales and service network globally".