Bayer doubles its investment in the expansion of its plant in Alcalá de Henares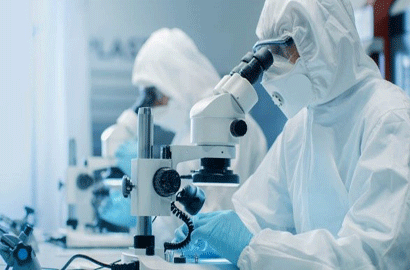 01 December 2020
This year, it has allocated €10.5 million to the plant of its subsidiary Berlimed in Madrid
The German pharmaceutical Bayer has strengthened its commitment to the expansion of the Berlimed plant in Alcalá de Henares (Madrid). The investment was announced in 2019 as part of the expansion plan for this center. In 2020, it has allocated another €10.5 million, for a total of €22 million. The goal of this new investment, associated with the previous one but which did not appear in the plans announced last year, is to expand the production lines and improve the center's infrastructures.
Berlimed is one of Bayer's benchmark plants, since it features the production facilities of the drugs exported to 80 countries, with an R&D center for the development of new products. In particular, soft gelatin capsule solutions are produced in Alcalá, with products ranging from anti-flu, multivitamin, gastrointestinal, analgesic and dermatological drugs, as well as multivitamin and food supplements. It also specializes in liquid contrast mediums for diagnostics.
New product authorization
The company has stated that 2020 is being "a very challenging year". However, over 400 employees of Berlimed have continued to manufacture vital drugs this year despite the challenges. The result of this commitment has been the authorization to produce new contrast mediums for image diagnostics
After the announcement of being granted with the authorization, the company expects to make new investments to continue upgrading its facilities and installations over the next few years. The expansion plan contemplates an increase in its production capacity and the upgrade of its existing infrastructures, all aimed at increasing the plant's energy efficiency and sustainability. Additional investments will be made in its digitalization, the construction of a new building for staff changing rooms, remodeling of the warehouse and the new monitoring system of the production building.
New production facilities and equipment
The plant, which has been running for twenty years, will now feature two new production facilities and new equipment to increase its capacity. A new building will be built for the capsules area, which will be prepared for new expansions. Moreover, the liquids area will be refurbished to adapt it to the production of Ultravist, a contrast medium for diagnostics use of Bayer's radiology department.
After its commissioning, Berlimed will become the benchmark center for the supply of large-dose Ultravist formats. The first phase will be rolled out in Spain, Italy and Portugal. According to Manuel Martínez, Plant Manager, "investments like this allow us to be optimistic about the future, in which we expect to continue to contribute with new projects and progress in innovation, also thanks to the research work of our plant, which is unique for Bayer Spain, since it integrates its own R&D center".
Moreover, Bernardo Kanahuati, CEO at Bayer Iberia (Spain and Portugal) stated "Strengthening our national industrial capacity in a year filled with challenges is an opportunity to strengthen our current position and allow us to prepare to face the future, in which we aspire to continue making an essential contribution to the economy, to developing talent and to innovation in such relevant sectors as this one, in line with our vision of healthcare and food for everyone".