The Canadian fund CDPQ acquires 73 photovoltaic plants
17 November 2020
Its first investment in infrastructures in Spain will be the base for the new renewable energy platform
La Caisse de Dépôt et Placement du Québec (CDPQ), institutional investor of Quebec, has signed an agreement with the Spanish group Q-Energy for the acquisition of a portfolio of 73 solar power assets in Spain. This is CDPQ's first investment in infrastructures in Spain and it seems that it will not be the last one, since the fund has announced that this portfolio will be the base for the new platform dedicated to renewable energy infrastructures in Spain. Therefore, it has stated that it will search for more renewable assets to add to its portfolio.
According to the agreement, Q-Energy, the Spanish platform responsible for managing investments and renewable energies, shall continue to manage, operate and maintain the portfolio acquired by CDPQ. The 73 assets have a total capacity of 216 MW across Spain, producing more than 355,000 MW/h per year. As a result, over 115,000 homes will receive green energy, equivalent to the consumption of cities such as Valladolid, Alicante and Cordoba, according to the joint announcement made by the two companies.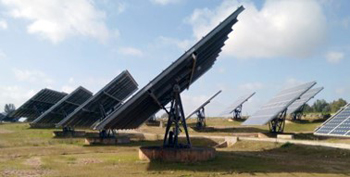 European infrastructure strategy
Emmanuel Jaclot, Executive Vice-president and Manager of Infrastructures at CDPQ, gives his opinion about the operation "This is the first venture capital investment in Spanish infrastructures and it represents a milestone in CDPQ's long-term European infrastructures strategy". He added "With this transaction, we have laid the foundations for our renewable energy platform in Spain, which will allow us to grow at a steady pace in a key renewable energy market and to achieve CDPQ's carbon footprint reduction goals".
Moreover, Iñigo Olaguibel, Founding Partner of Q-Energy, explains that "This operation is in line with our on-going broad financial and operational optimisation strategy for renewable energy assets. Having CDPQ as the new owner of this portfolio is a true example of its commitment to the renewable energy sector and to Spain, and Q-Energy is very proud of this. Our company shall continue to manage these project assets in the long-term".
Currently, Q-Energy manages over 150 renewable energy plants in Spain, Italy and Germany, generating over 1,300 MW of power. With regards to its financial operations, the Spanish group has invested over €6,000 million in the sector since 2007, allocated to solar-photovoltaic power, concentrated solar power and wind power.