Galp and ACS create the largest solar operator on the Peninsula
27 October 2020
The Portuguese company paid 326 million euros to the Spanish firm to take over 75% of the stake 
Galp and ACS have closed the deal to create a joint venture that plans to develop 2.9 gigawatts in photovoltaic solar projects in Spain. The new company thus becomes the largest solar operator on the Iberian Peninsula.
The initial agreement was reached on January 22, although the joint venture formula was later forged and announced in July. Now that both companies have received approval from their respective partners and from the competition authorities of both countries, the operation has been closed.
Distribution of shares
According to the final agreement, Galp owns 75.01% of the shares of the new company, and ACS keeps the remaining 24.99%. To arrive at this equation, the Portuguese company has paid the Spanish company a total of 326 million euros "for the acquisition and development costs of the stake associated with the portfolio." The governance structure includes joint control by its two shareholders, and the accounts will be reflected in Galp's financial results under the equity method.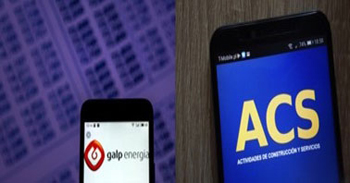 The 2.9 gigawatt portfolio that the joint venture plans to achieve has projects spread throughout Spain. These include 914 megawatts of newly commissioned assets and several projects that are in different stages of development. Cobra, a subsidiary of ACS, will be in charge of developing and constructing these new projects.

Energy transition
For Carlos Gomes da Silva, CEO of the Portuguese company, "closing this transaction represents an important step for our ambitions in the field of renewables, positioning Galp as the largest solar operator in the Iberian Peninsula through incorporating a high quality generation portfolio that will be an important part of our energy transition process".
The new company was created with a non-recourse debt of 434 million euros, related to operating assets. The partners aspire to finance the rest of the developments through project finance. Under the terms of the agreement, the value of the joint venture, including the executed portfolio and the one under development, is set at 2.2 billion euros.