Novavax chooses Biofabri to produce its COVID-19 vaccine for the EU
27 October 2020
The Galician company highlights the support it has received from the Ministry of Health and the Spanish Medicines Agency 
The American pharmaceutical company Novavax, specialized in developing next-generation vaccines for serious infectious diseases, wants to have its vaccine against COVID-19 on the market by mid-2021. To achieve this, despite the fact that clinical trials have only just begun phase 3, it is already working on various international alliances to enable it to guarantee supply as soon as it obtains permission to market it.
With this objective, the biotechnology company has already signed several agreements that will guarantee the production of two billion annual doses of its vaccine. It has signed one of them with the Galician company Biofabri, a subsidiary of the Zendal biopharmaceutical group based in Porriño (Pontevedra), which will be responsible for the industrial production for the European Union of the vaccine antigen. (As is generally known, an antigen is a substance that elicits a response from the immune system).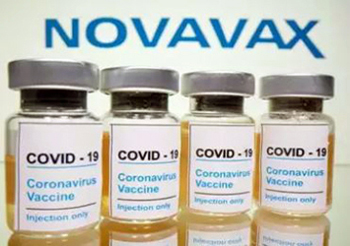 Start of production
Once the deal with Novavax has been signed, Biofabri plans to start producing its candidate vaccine against COVID-19, NVX-CoV2373, but without giving up other projects. Specialized in developing vaccines, this Galician company is currently working on MTBVAC, a new vaccine against tuberculosis, which plans to start phase 3 of clinical trials in early 2021.
The CEO of Zendal group, Andrés Fernández, stated: "This deal is ratification of our permanent effort for innovation and our commitment to excellence in biotechnology. Zendal would also like to highlight the support shown by the Ministry of Health and the Spanish Medicines Agency throughout this process".
Nanoparticle technology
The antigen component of the NVX-CoV2373 vaccine is a protein made with Novavax nanoparticle technology and includes the Matrix-M adjuvant patented by the American biotechnology company. The Biofabri plant will be one of eight that will produce 2 billion doses a year to combat the pandemic around the world.
Stanley C. Erck, Chairman and CEO of Novavax, affirmed on September 15, "We continue working with extraordinary urgency to develop our vaccine, now in phase 2 clinical trials, and for which we anticipate beginning phase 3 efficacy trials throughout the world in the coming weeks." Phase 3 did indeed begin in the United Kingdom nine days after he said these words.