Solarcentury will build three photovoltaic plants in Cadiz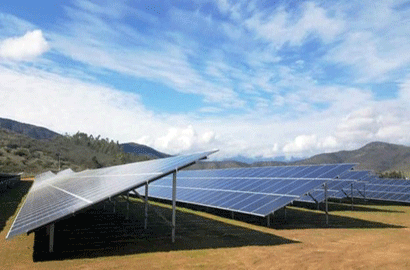 28 December 2020
The projects will benefit from an investment of 75 million euros and the construction phase will create 400 jobs
Solarcentury is a renewable energy installations operator specializing in photovoltaic solar energy and has been granted administrative authorization to begin construction of three new plants in the province of Cadiz. The projects will be implemented in the first quarter of 2021 and receive an investment of about 75 million euros. The British company estimates that they will begin to operate during the first quarter of 2022.
The El Yarte and Arenosas plants will be built in the town of San José del Valle, and the Malabrigo plant will be located in Jerez de la Frontera. Each of them will have an installed capacity of 50 megawatts and will avoid the emission of 90,000 tons of CO2 per year. Together they will occupy a surface area of 350 hectares and each year they will generate 305.7 gigawatts per hour of clean energy, equivalent to the energy required for 90,000 homes.
Impact on the environment
The construction phase will create up to 400 jobs when most labor is required. In accordance with the companies policy on social responsibility, each project will include the design and implementation of an action plan to minimize the impact on the environment. The plan will not only protect the environment and biodiversity, it will also address the requirement of local communities by means of mechanisms for participation and assistance measures.
With the construction of these three plants in Cadiz, Solarcentury will significantly increase its presence in Andalusia, where it already has four photovoltaic projects, located in Alcalá de Guadaira (Seville). With the same capacity as those it has just announced, they are already in the final phase of construction in which 850 jobs have been created, 67% of which in the province itself.
Outstanding project in Europe
The operator's most outstanding project to date in Spain is located in the neighboring Autonomous Region of Extremadura. Talayuela Solar, in the town of Talayuela in the province of Caceres, is one of the most important renewable energy installations in Europe, with a capacity for generating 300 megawatts. The project involved a direct investment of 225 million euros.
Solarcentury's portfolio in Spain stands at 2 gigawatts of photovoltaic solar energy as a result of two further projects which have recently been granted authorization for construction. Located in the Autonomous Region of Valencia, they represent a further step forward in the British company's commitment to Spanish sunshine.