Albo begins construction of its new plant in the dry port of Vigo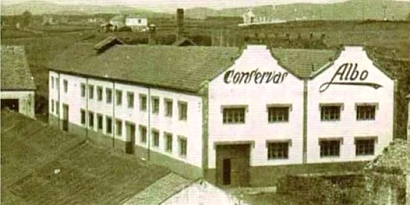 23 March 2021
The Galician cannery's factory, owned by Shanghai Kaichuang, will be equipped with state-of-the-art technology
Hijos de Carlos Albo S.L.U., which has been owned by the Chinese group Shanghai Kaichuang since 2016, has begun construction on its new factory in the dry port of Vigo (Pontevedra). The company expressed its excitement on its LinkedIn profile in February: "We have a huge challenge and a great opportunity to further strengthen our position in the Spanish market and to become more competitive and recognized in international markets".
The new factory will feature the most advanced technology, and will replace the plant the company has in the same city. It will also complement its two other plants in the autonomous region, in Cillero (Lugo) and Tapia (La Coruña). This represents a major investment by the Chinese group, which already disbursed 61 million euros in 2016 to acquire a 100% stake in the historic Galician canning company.

Support for Vigo's dry harbour
Albo's announcement is an important endorsement for the dry port of Vigo, known as the Plisan from the Spanish acronym of its official name of Salvaterra-As Neves Logistics Platform. According to the company, the start of the construction works for the cannery factory marks the launch of its business activities on its premises.
Jesús Vázquez Almuíña, president of the Vigo Port Authority, expressed his satisfaction at the news, and explains that the relationship with Albo began a little over two years ago when a delegation from the Galician government, featuring his own organisation, travelled to China to strengthen commercial ties in the field of agriculture, tourism and industry.

Strong commitment to Galicia
From their first meeting at the Shanghai fair, where Albo's owners forged their strong commitment to Galicia, Almuíña recalls there was "an immense show of confidence by this company, but also a concerted action by all of us in the Plisan: the Xunta de Galicia, the Vigo Port Authority Free Economic Zone Consortium and also the municipalities of Salvaterra and As Neves thanks to their hard work and dedication".
The evidence of this excellent relationship is not only seen in the construction of the new factory. In 2020, exports from the Port of Vigo to China soared by 83%, especially in the food sector, and imports grew by 15%, mainly in canned goods and metals. As a result of this development, China is already the second country in the ranking of trade with the Port of Vigo. According to Almuíña, "Albo's arrival in the Plisan will undoubtedly strengthen this relationship".