The Irish group Amarenco enters the Spanish PV solar energy market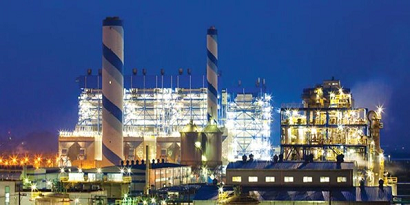 22 February 2021
It acquires the 49.94 megawatt plant in Las Naranjillas (Seville) from the Korean company Hanwha Energy
The Spanish renewables market continues to attract new foreign investors. One of the latest to announce its entry is the Irish group Amarenco, which has reached an agreement with the Korean company Hanwha Energy to acquire the 49.94 megawatt photovoltaic solar energy plant in Las Naranjillas (Seville). This is only a first step in an ambitious plan to carve out an important niche in the Spanish and Portuguese PV solar energy industry.
As Invest in Spain announced last November, Hanwha Energy, specialised in the development and construction of PV solar energy plants and the retail energy business, plans to invest 1.5 billion euros in Spain, in both the creation of new PV plants and in smaller facilities for energy self-consumption. The nature of its business means the projects can be sold once they are under way – and even before they are completed – to other investors specialised in operating this type of facilities, as is now the case with the Amarenco group.

Solar radiation levels
The Las Naranjillas project is located in Carmona (Seville), where it covers an area of 137 hectares, and involves the installation of 121,800 PV solar energy modules. The plant, whose construction has led to the creation of 180 jobs, has a capacity of 49.94 megawatts, which produce enough energy for 13,997 homes. This also prevents the emission into the atmosphere of 51,977 tonnes of CO2 from energy generated from other unsustainable sources.
The Irish group positively rates the high levels of solar radiation in Spain and Portugal, which are among the best in Europe and currently allow the implementation of this type of projects without the need for public subsidies.

A key market
At Amarenco, Alain Desvigne assesses the transaction: "Las Naranjillas sets up the first milestone on our relationship with Hanwha Energy and we look forward to repeating deals such as this in the future. Iberia is now a key market focus for Amarenco going forward and we expect it to be a significant part of the balance sheet."
Ik Pyo Kim of Hanwha Energy says: "It is noteworthy that we have secured business capabilities and financial stability thanks to the successful development and sale of projects in the uncertain business environment caused by the COVID 19 pandemic. Starting with the current project pipeline of over 1 GW in Spain, we will actively develop a total of over 6 GW of solar projects in the European market, including Spain, to ensure further significant achievements in PV solar energy and in a range of renewable energy areas as a part of our 10-year strategic plan".